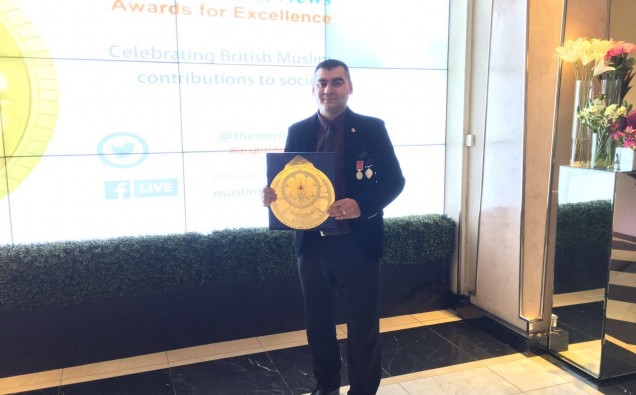 A Local Birmingham Man was last night honoured by the British Government for his selfless work in the UK at the Muslim News Awards which started with an opening speech by PM Teresa May, congratulating the British Muslims for their contribution to this country.
The Imam wa Amal Special Recognition award for outstanding contribution to Multi Faith and Community was given to Mohammad Zafran BEM at last nights Muslim News Awards at the Marriot Hotel.
More than 150,000 individuals were nominated but Mohammed Zafran was deservedly the recipient of this award for following the footsteps of a true humanitarian and engaging with all communities to ensure that the world is in a better place.
In light of recent horrific times including the attack on West Minster, Zafran said,
"I feel honoured to have received this award as Special Rolemodel for other British Muslims at a time when there is such negativity surrounding Islam and Muslims due to sickening actions by those who play no part to any religion.
"My message to everyone is show people how good your religion is by showing them how good your character is and before that you need to display that you are a good human being. We need to spread peace.We stay united..We Win, We Divide…They Win."
Few days before this, Mohammed Zafran was also presented with the West Midlands Police Diamonds Award in the Late Police Crime Commisioner Bob Jones Thank You Category for his outstanding work in the Community and continuing to help others. Zaf has engaged with over 17,000 youths to get them off the street and crime and back in education and employment which the West Midlands Police recognised.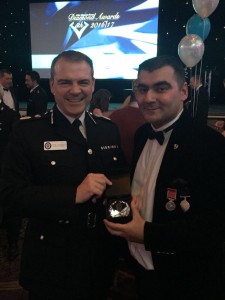 Zaf has also helped over 6,000 young asian women to continue in further education after they were forced to quit education at the age of 15. Zaf is doing various projects all across the City to tackle unemployment,knife crime and radicalisation.
Zaf who has won over 20 National Awards and International Award for his Humanitarian work was named few months ago in the Top 10 Global Diversity List along with Barrack Obama and Angeliana Jolie for serving mankind. Zaf who most people refer to as the "Pride Of Birningham", started his venture after the death of his blind sister and the murder of his young brother in law.
Zaf who always asks readers to pray for his dear ones wanted to leave a legacy behind for them has touched the hearts of the nation and continues to inspire others who want to make a difference.
Former Prime Minister David Cameron said, "Zaf is a Living Legend."