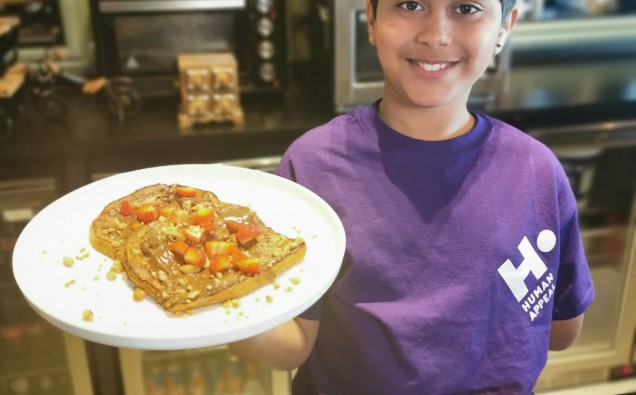 Tuesday 13th April marks the beginning of Ramadan, the holiest month of the year for Muslims where billions will be donated to charitable causes across the world.
A 2016 report by the Charity Commission estimated that UK muslims donated £100 million during Ramadan, working out at £8 per second. The amount donated in years since is likely to have risen, as charities like Human Appeal have helped more and more people both in the UK and abroad.
In 2020 Human Appeal handed out over 4,500 food parcels to people in need and have their sights set on more this year. Their ambition caught the eye of 10 year old Zaavier Khan from East London, who decided he wanted to properly observe his first Ramadan, by fasting and raising money for Human Appeal's UK Food Parcel project.
Zaavier and mum Tahreem will be producing a video diary of his first Ramadan, which will involve Zaavier going to make iftar meals with top chefs and family members, as well as talking about the ups and downs of Ramadan as he experiences it for the first time.
Zaavier said:
"I really wanted to show that Ramadan was all about giving back to your community, so for my first time fasting I'll be raising money for Human Appeal's UK food parcels.
"I am choosing to fast, but so many people just don't have anything to eat. I think it's important to make sure they have food to eat and I want to raise awareness of what Ramadan is about and what Human Appeal is doing."