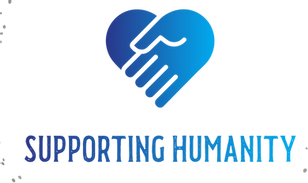 Mental Health charity Supporting Humanity has partnered with Islamic Education platform Teach Me Islam to connect and give something back to people in the holy month of Ramadan.
The pandemic has meant that Ramadan cannot be observed in the way it normally would be. Although it's a time for people to self-reflect, pray and connect with their spirituality its also a time where traditionally people would prayer in congregation, get together for breaking their fast and come together socially. The lockdown has not entirely lifted, and people are still in fear of catching Covid19 so the charity Supporting Humanity decided that collaborating with An Islamic platform would be a great way to engage and support people in Ramadan.
A 'Virtual Ramadan' is a series of workshops that will take place three times a week online. The sessions will be a mixture of Islamic Talks, Children's stories, health and fitness whilst fasting, baking for iftar (breaking fast) as well as a crafty workshop which will be showing families how to make Eid cards and decorations.
CEO of Supporting Humanity Idris Patel says of the collaboration
'Ramadan is a time for Muslims to spiritually connect as well as remember the less fortunate and give to charity, but its also a time where families get together, the pandemic will make this very difficult this year for many Muslims and we as a Mental Health charity want people to feel that there is something for the community to log into and be part of and not feel isolated. We are trying to make our Virtual Ramadan as inclusive as we can and there will be something for everyone to enjoy and to take part in.
Nabeela Raza, CEO of Teach Me Islam says of the collaboration
'Ramadan is a beautifully blessed month for all Muslims around the world. A month that is cherished, enjoyed and celebrated by millions as they invest their time, wealth and efforts into benefiting others and spiritually for themselves. A month that strongly highlights the value of charity, love and education. We at TMI wanted to make this Ramadan a great one to give the opportunity to all ages to study and connect with their faith that is arranged at timings that all members of the family can join. We wish all a blessed Ramadan this year".
A Virtual Ramadan will kick off on Friday 16th April and will run three times a week. The collaboration will rely on friends and family to share the link for people to log in and across their social media platforms.