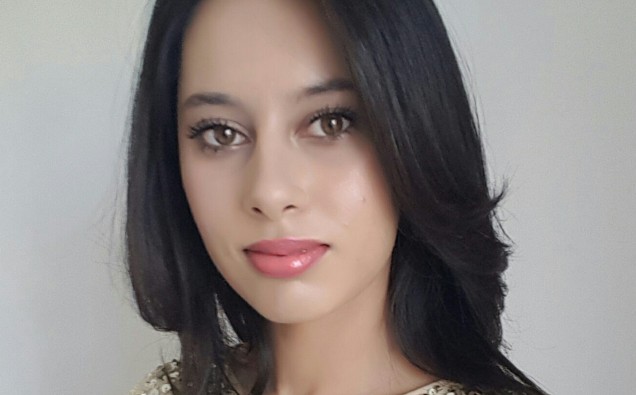 The young hopeful has cemented herself a place in the final.
As summer draws near, the city is in eagerly anticipation of who will be crowned Miss Birmingham in the up and coming pageant.
One young contestant is hoping she has what it takes to impress the judges, and one day possess the coveted title and tiara of Miss Birmingham.
23- year-old Aqeelah Sajad entered the contest on a whim by applying last December, marking the start of her Miss Birmingham journey.
The Miss England contest is more than a beauty contest, If you are lucky enough to reach the semi or national final, these are many round to participate in, So it's not just about looking good in a swimsuit anymore.
Aqeelah explained how she had always wanted to pursue modelling as a career, after being approached by photographers and videographers. However, she decided to focus on her career and commit to a degree.
She says: "I had always been interested in modelling and pageantry but for various reasons I was unable to do so and I was stopped to go ahead fulfilling my dreams. I am now getting myself back together and fighting for my dreams."
After successfully completing her degree, in Tourism and Business Management, she now feels ready to pursue her dream and become the next Birmingham representative.
Miss Sajad was not always as optimistic and driven as she is now; she suffered a tumultuous childhood marred by an abusive father, anxiety issue and bullying.
Now the aspiring individual looks to her supportive mother, who raised her single handedly and helped shaped her into who she is today.
Aqeelah has also won over the confidence of local businesses and enterprises' who have chosen to support her for the anticipated event.
Mix It Up Ladies Fitness, a Sparkbrook based gym is amongst one of the sponsors for the event and will be supporting Aqeelah's journey through out the contest.
With the support of her family, friends and the community, Aqeelah will no doubt be successful in her endeavour to gain the title of Miss Birmingham.
"I am extremely proud of myself to say I am now a finalist for Miss Birmingham 2017 where I am also raising money for a wonderful charity which is called 'Beauty with a purpose'." She explains.
"This pageant is helping me to gain my confidence, that I lost throughout my childhood, back once again."