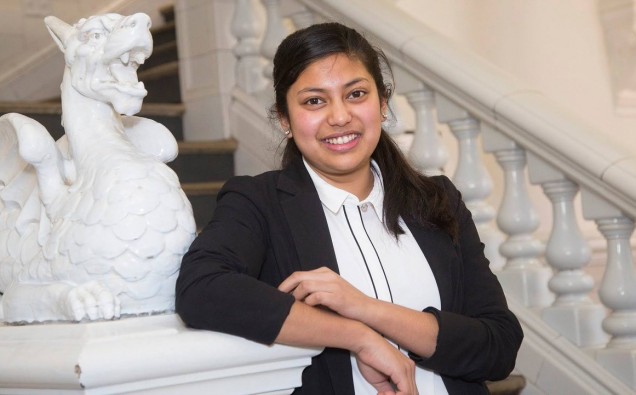 Bangladeshi student Tafsia Shikdar has received an unconditional offer at the prestigious University MIT of Massachusetts, despite being from a poor background and struggling to settle as her parents emigrated from Bangladesh.
The course at MIT is worth a scorching £200,000 which is ideal for Shikdar as it will help pay for her tuition, accommodation and books.
She is looking to study engineering with some of the US's and world's brightest potentials.
This will be a huge transition from her current education and will require a lot of hard work and dedication.
She is currently studying at Newham Collegiate Sixth Form Centre, and they were instrumental in helping her to organise her interview.
Aided by a top Harvard graduate, she was able to receive the right advice and be able to prepare if she is the interview for MIT.
Tafsia Shikdar had this to say; 'It sounds a bit corny but I guess you could say I am over the moon. Knowing I am going to the same place as the second man to land on the moon is really amazing. I really admire people who went there and who are present there today. I am privileged to be among them.'
Following her outstanding GCSE results, Shikdar has been predicted A* in her A level subjects including, Maths, Science and even in further Maths and with most of her peers receiving offers from either Cambridge or Oxford, Shikdar fancies her chances abroad and is willing to take on the huge challenge of being without friends and family.
'You have to believe in yourself, nothing is beyond you and you have to grab these types of opportunities with both hands.' She added.
Currently living with her Mum, Dad and siblings, it's been a struggle in recent times as her family earn less than £30,000 a year which qualifies her for the full grant.
After moving to Tower Hamlets from Bangladesh just before her younger brother was born, Shikdar is focussing on making her family proud and achieving her goals to help her family through their troubles and difficulties.