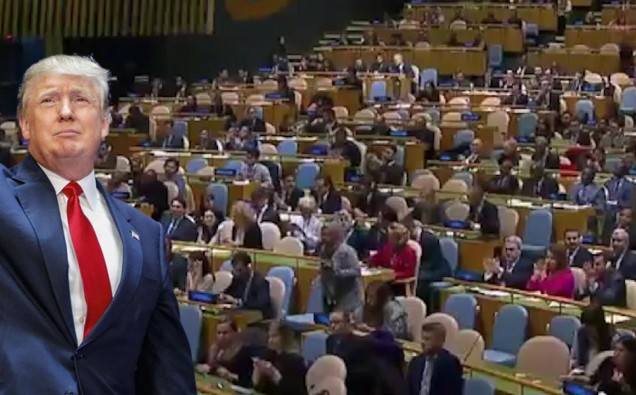 The United Nations General Assembly has voted by 128 to nine to declare Donald Trump's controversial decision to recognise Jerusalem as Israel's Capital as "null and void". A few days after the US used its veto power at the UN Security Council. The General Assembly condemned these controversial actions, claiming that this would disrupt America's efforts to secure peace in the Middle East.
Although the voting has less impact, it is not legally binding.
As the US licked its wounds, Palestinian Authority leader Mahmoud Abbas's spokesman Nabil Abu Rdainah seized on what he said was a "victory for Palestine".
"We will continue our efforts in the United Nations and at all international forums to put an end to this occupation, and to establish our Palestinian state with East Jerusalem as its capital," Mr Rdainah said.
Atleast 35 countries were abstained from the vote, including Africa and Latin America.
Countries that voted against the US were Rwanda, Uganda, South Sudan, Malawi, and several Caribbean and Pacific island nations all abstained. Canada, Poland, Australia, and Mexico
Britain voted for the motion, as well as India and Russia.
Ahead of the vote, the US's ambassador to the UN, Nikki Haley, had warned that the US would be "taking names" of any countries that supported a resolution criticising Washington's actions.
Speaking to members of his cabinet on Wednesday, Mr Trump said he liked what Ms Haley had spelled out. "For all these nations, they take our money and then vote against us. They take hundreds of millions of dollars, even billions of dollars, and then they vote against us," Mr Trump said. "We're watching those votes. Let them vote against us. We'll save a lot. We don't care."