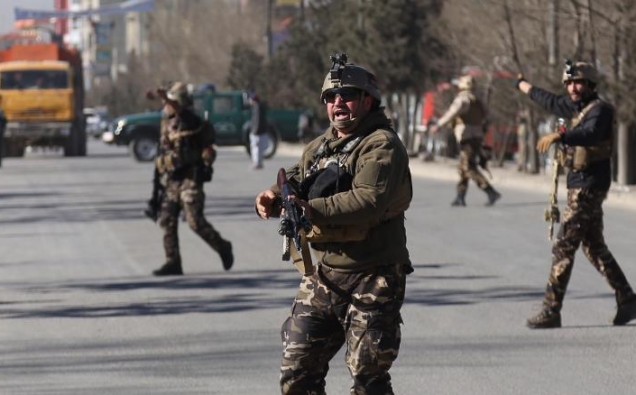 ISIS has claimed responsibility for a suicide bombing that took place at a Shia cultural centre in Kabul, that killed atleast 40 people and injured 80. The extremist group targeted the centre with three bombs followed by a suicide bombing in a statement on it's propaganda outlet Amaq.
A few of the explosions were set off in the basement of the building where people had gathered during a ceremony to mark the 38th anniversary of the soviet
invasion in the country. Afghan president Ashraf Ghani said: 'The terrorist have killed our people.
The terrorists have attacked our mosques, our holy places and now our cultural centre.'
He also called the attack a 'crime against humanity'. One survivor said that at least one of the blasts went off as people convened at an Iranian-funded social and cultural activity centre for a meeting.
The attack took place opposite the offices of the Afghan Voice news agency. Sayed Abbas Hussaini, a journalist at the agency, said one reporter at the agency had been killed and
another injured. Wahid Mujro, a spokesman for the public health ministry, says the toll is at 40 killed and 80 injured.