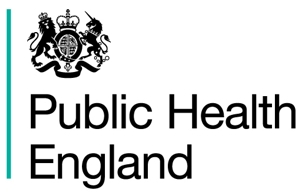 Public Health England's campaign urges people to see a GP if they have breathlessness or a persistent cough, as these are key symptoms of lung cancer, heart disease and lung disease which cause more than 150,000 deaths in England each year.
As part of the campaign, both Mr Jayanti Raval and Keiky Press share their personal stories in short films highlighting the importance of recognising and acting upon these
symptoms. Mr Jayanti Raval from London had a persistent cough but ignored the
symptom, he said "I never thought my persistent cough could be a sign of something serious."
His wife was very concerned and insisted that he should get it checked out by his doctor,
"I'm so thankful that I listened to her. My doctor referred me to the hospital to see a chest specialist. I had some tests done and I was diagnosed with lung cancer. I
was shocked but not scared. I knew it was important for me to stay calm for me and my family."
"I was lucky that the cancer was caught at a very early stage so it was treatable. From seeing my doctor to surgery, it all happened so quickly." Since Mr Raval's successful
treatment, he has become a grandfather and is happy to have precious time with
his grandchild. He reflects on how little he knew about cancer, "I used to hear about cancer but I didn't have much knowledge about it. I just thought if a person gets cancer he is a dead man.
But now I know that there is life after cancer." Keiky Press from London, whose mother,
Sadhana Press was diagnosed with heart disease said "She would often feel breathless
whilst doing everyday tasks like getting in and out of the car and walking up the stairs. I thought it was because she was overweight and unfit." "My brother and I encouraged her
to see her doctor. I am so glad that she did. She received treatment and is doing very well."
"In the Asian community, we are lucky to have such close-knit families that we can spot the warning signs and make sure action is taken without delay. So if you notice your loved one is getting out of breath doing things they used to be able to do, encourage
them to see their doctor." Dr Shafick Gareeboo, Respiratory Consultant, Queen Elizabeth Hospital, Lewisham and Greenwich NHS Trust, who treated Mr Raval, comments "Breathlessness and a persistent cough are symptoms that can be easily ignored, put down to getting older, or seen as just minor health issues.
But these symptoms can be warning signs and it is really important to get them checked out by a doctor. If anyone has concerns, I would encourage them to seek medical advice, as getting help early rather than waiting until the problem gets worse is vital.
Early diagnosis saves lives and can improve quality of life for people with long-term conditions, so if you find yourself getting out of breath doing things you used to be able
to do, or if you have a cough that has lasted for three weeks or more, tell your doctor."