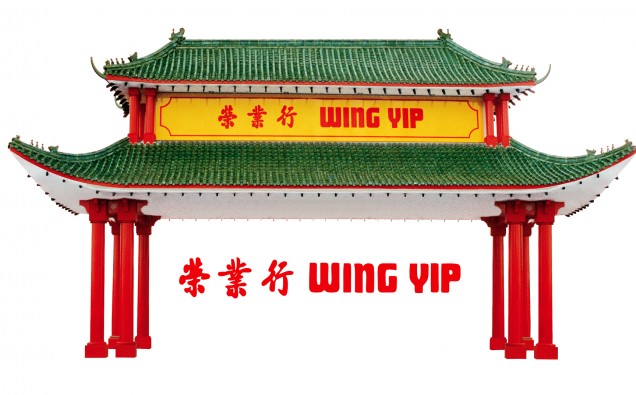 You don't have to eat meat to enjoy the authentic flavours of an Oriental meal. With Veganuary on the horizon, it's time to stock up on fresh vegetables and create a mouth-watering recipe for everyone to enjoy. With this in mind, Wing Yip – UK's largest Oriental grocer – has developed a tasty Vegan Ma Po Tofu recipe that's not only easy to make but is also bursting with delicious Oriental flavour that is guaranteed to be a hit with the whole family – whether they're vegan or not!
This recipe is ideal for those wanting to put a spin on their mid-week meals, and those who simply want to experiment with different ingredients. The ever-popular Szechuan sauce gives the dish a spicy kick, balancing out the soft texture of the tofu, while Asian spices and oils marry perfectly for a delicious creamy sauce. Who knew vegan could be so tasty?! With four stores across the UK, in Birmingham Cricklewood, Croydon and Manchester, Wing Yip has everything that's needed to create some fantastic dishes. Shop online at www.wingyipstore.co.uk.
Vegan Ma Po Tofu Serves 2
Ingredients:
* 30g dried shiitake mushrooms
* 200g extra firm tofu
* 2 tsp Wing Yip Light Soy Sauce
* 1 tsp Wing Yip Sesame Oil
* 1 packet soft tofu
* 2 tbsp peanut or vegetable oil
* 1 tsp minced garlic paste
* 1 jar Wing Yip Spicy Szechuan Sauce
* 2 spring onions (fine sliced)
* 1 red chilli (fine dice)
Method:
1. Soak the shiitake mushrooms in just-boiled water for 20 minutes, or until soft. Once soft, drain but reserve the mushroom liquid.
2. Gently crumble the extra firm tofu with your hands and season with 2 tsp light soy and 1 tsp sesame oil.
3. Dice the soft tofu into 1cm cubes (handle gently).
4. Heat oil in a wok and quickly add minced garlic, mushrooms and crumbled extra firm tofu.
5. Stir well with a metal spatula.
6. After 1 minute, when the garlic has started to colour add Wing Yip Spicy Szechuan Sauce and continue cooking for 5 minutes. If you prefer your dish to be quite wet, add some of the reserved mushroom liquid at this stage.
7. Add the diced soft tofu and cook for further 2 minutes, allowing tofu to absorb sauce.
8. Just before removing from the heat GENTLY stir in onions.
9. Garnish with more sliced spring onions and the diced red chilli and serve with boiled rice.