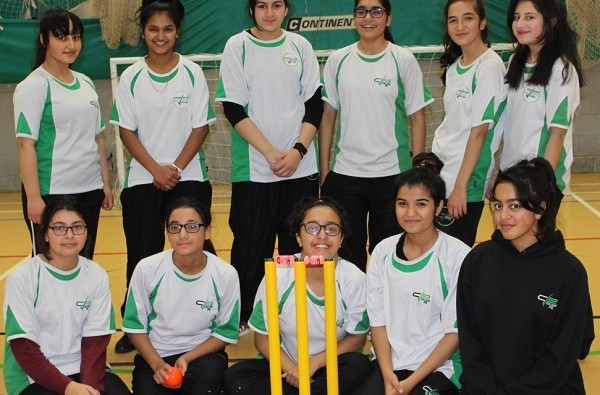 Cricket players from a Bradford girls' team are now stars of a new film, documenting their rise from just about throwing a ball four years ago to playing cricket at Lords, hoping to inspire the next generation of girls to play cricket.
The girls are breaking down barriers and freeing the shackles of society young British South Asian girls go through whilst playing sports.
One of the girls, Zainab said;
"We didn't realise the enormity of what we were doing," she said. "What society says is that South Asian girls aren't supposed to play cricket and when they say that, our dreams are crushed.
"When we first walked into the competition, the room went silent. You could hear a pin drop because when we walked in, it was all elite grammar schools there and we turned up with our headscarves and our mismatched equipment and people were laughing.
"We were invited to Lords and when we got there it was like a dream come true."
Currently, the girls are balancing their training with their GCSE studies. They spend their weekends' training at the JMS cricket centre in Keighley for free, thanks to the owner, Humayun Shahzad. The girls also receive extra support from Adil Rashid's Academy.
Cricket coach at Carlton Bolling College, Zaheer Jaffary, said: "We hope to inspire and empower other young women to achieve their goals and aspirations, and show that no one should be confined by their gender or background.
"The girls in our team have shown tenacity in pursuing the sport they love despite some saying they shouldn't play.