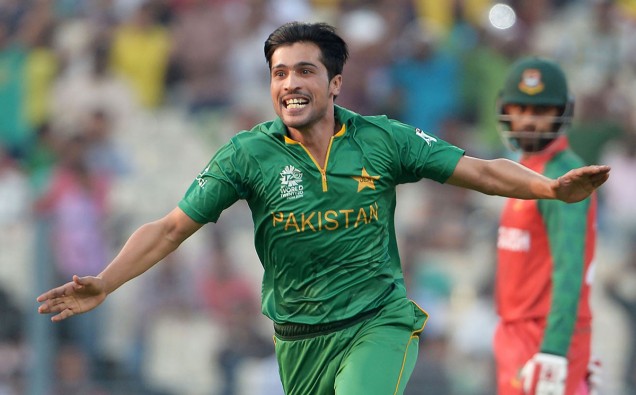 Having carried the Pakistan cricket team for years, 25-year-old Mohammad Amir has decided to take a step back. As a professional left-handed fast bowler, injuries are part and parcel, however, Amir has resolved to listen to his body and give it adequate rest it needs.
Fans can still expect their beloved bowler in full-capacity action in the test cricket games, however, not as often as previously. Amir will still be playing in the foreseeable future, although to do so he has to be selective on which games he will be participating in. He has previously stated that he would want to be in the best condition physically and mentally for the World Cup Games in 2019.
Sports superstar Amir said, "Cricket is different since 2010, and if you look back I have lost five precious years of my career. If I had played in all those years, the count could have been 70-80 Tests till now."
Being cognizant, of how age together with continuous play will be detrimental in the long run, Amir, the MVP that helped the team win Pakistan's Champions Trophy with a tough battle against India in 2017, has found an agreeing point with head coach Mickey Arthur on a rotation policy. Other teams from England and Australia have already adopted such a system, and Amir is an advocate on it.
He mentions that not only does this allow the players to recuperate physically and mentally to bring their A-game to every match but, allows other competent players to experience, practise and have an equal chance as well. It's a win-win situation.
Amir is concerned with taking good care of his body so that he will be able to serve the national team to his fullest ability and a fit body with a healthy mind are the keys for an excellent performance.