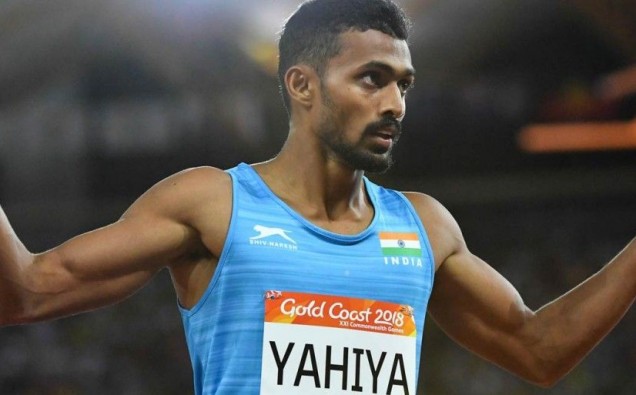 The Joy of finishing fourth with a superb timing of just 45.31 seconds is a national record for the men's 400m final at the Commonwealth Games in Gold Coast.
Muahmmed Anas has embroiled in the tug-of-war which involves his personal coach, PB Jaikumar and Athletics Federation of India (AFI), over training venue for the Asian Games in August 2018.
In 2017, during the build-up to the season's first major competition, Anas had snubbed the foreign coach, Galina Bukharina and had trained with his personal coach in Kerala.
Although AFI does not want Anas to follow the same routine for the Asian Games. The federation have learnt and informed Anas to join the national camp at Patiala, on his return from Gold Coast.
Although Anas's coach has raised a few concerns about AFI's diktat.
"I believe the federation should allow him to train closer to his home town. Besides, changes in the training method could hamper his progress," said Jaikumar.
According to Jaikumar, Anas's nerves had cost him a podium finish during the Gold Coast.
Jaikumar said:
"Since it was his first final at the international level, he was overawed by the field. He failed to judge the pace in the first 200m. Instead of 21.2 secs, he clocked 21.6 secs in the first half of the race. It made the difference on the home stretch as he wasn't able to push hard. "
His coach is hoping that Anas will receive an entry to the prestigious Diamond League.
"A couple of good races at the international level will certainly add to the confidence and polish Anas' skills ahead of the Asian," he added.
Anas has previously failed to repeat his home performance during major international competitions, including the Rio Olympic Games.
"There was an improvement because he was training under one coach. In the national camp, there is a frequent change in the coaching staff," he added.