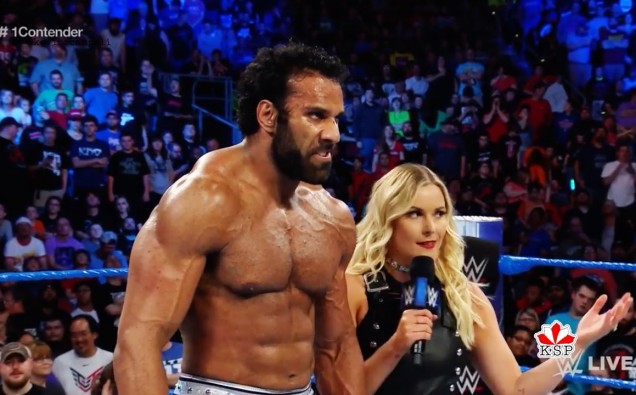 It was something that even surprised host Chris Jericho, when it was revealed. Former policeman turned WWE superstar, The Great Khali (real name Dalip Singh) talked about, how despite WWE being a scripted enterprise, fans in India would go to the Temple and pray for him to win.
It was clear that 10 years after first touring in the country, India was seeking a national hero for something that was growing in popularity. However, despite numerous injuries and broken his English, his shelf life didn't last long and was subsequently released.
The company has however, increased its marketing activity in the region. Last year teaming with TEN Sports, in releasing television content specifically tailored for the region. But the biggest breakthrough was this past April, appointing Sheetesh Srivastava as Vice President and General Manager of WWE India, where he will oversee the companies forage into the region even further.
Srivastava is renowned for his stints at news channel India today, where he launched and established their international sales division, and more recently his work at Walt Disney India.  It's evident, that this is the start of a very aggressive strategy by the company, to monetise from a market that hasn't yet seen its full potential for them.
Up steps Jinder Mahal, a man released by the company several years ago, but is now atop the company as it's first ever Indian champion after winning the title last month, to huge shockwaves throughout the world. Finally, the company have a poster boy that has a great grasp of both languages, and with his strict dieting programme, the company can afford to keep him as champion, without the risks Khali posed from an injury standpoint.
Most wrestlers have a shelf like of up to 40 years old , and then begin to wind down from being on the road 300 plus days a year. At only 30, you really do feel the company can rely on his merchandise sales in the region for a very long time.
The company has been overly inclined for a long time, to find a poster boy for the Indian market, evidenced by their 2 day try-outs in Dubai featuring several talents from India. These try-outs are where people from the public can perform, hoping to earn a developmental contract.
As WWE noted in a press release, India is of huge value to their global presence, being "it's single largest contribution to the brand's massive social media community of 750 million global followers".  To further monetise this, they have even launched WWEShop.in, it's first online store in the country.
With the huge tour of the country in September, it's very likely Jinder will be scripted to hold on to the WWE Championship, to fully maximise revenue from the tour. Undoubtedly, Jinder's timely return last summer was perfect timing for the company's insurmountable plans for the region, and the impact it could potentially have on its economy.