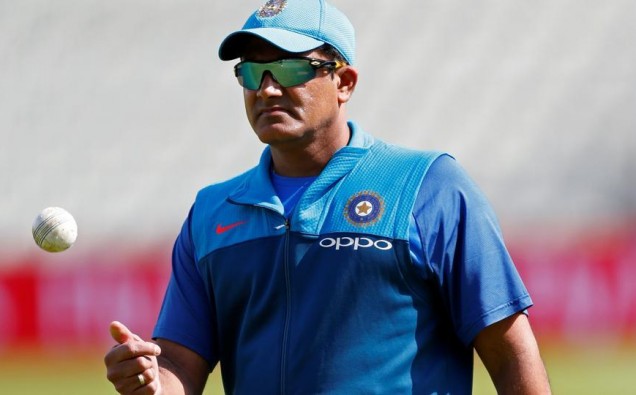 Following the Champions trophy, Anil Kumble has stepped down as coach of the Indian men's cricket team.
Nearly a year to the today of his appointment, this is contrary to the chief of the COA, Vinod Rai's declaration that Kumble, would continue in charge ahead of the upcoming series with West Indies.
Numerous reasons have been cited for his departure, ranging from a rift with captain Virat Kohli, or his management style being deemed too "intimidating"             by other team members. But the straw that may have broken the camel's back may have been Sunday's loss to Pakistan.
His reign was notable series wins over New Zealand and England, as well as a Test series win over the West Indies. However on May 25th, the BCCI initiated their receptiveness for other options, by inviting applications for the head coaches role, but now the search is wide open now Kumble has left.
MV Sidhar will take charge for the upcoming series with the West Indies, while it's believed Kumble stayed in London Monday night, to attend the ICC's Chief Executives Committee meeting.
Virender Sehwag and Tom Moody are among several candidates who threw their hat in the ring by the May 31st deadline, and with the position now vacant, it leads to very interesting times ahead as the search for a new coach intensifies.