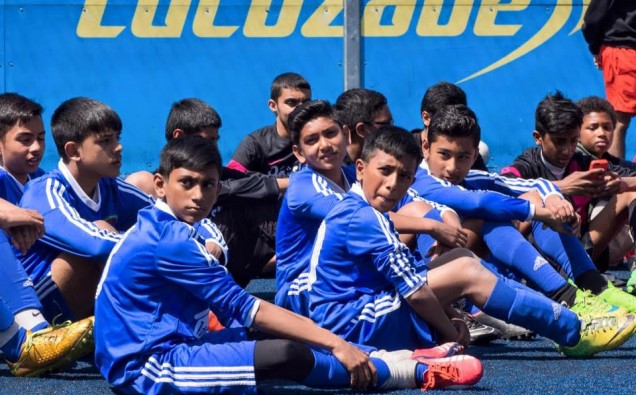 The FA plans to target the next generation of Asian kids in their latest approach to bringing more Asians into football. It seems they are not the only ones. Local clubs in Asian communities are also doing their bit.
The Tower Hamlets area of East London is home to one of the largest Bangladeshi populations in the UK. Sporting Bengal United was formed in 1996 as a pathway for the local community into non-league football and beyond. They currently play in the Essex Senior League, the 9th tier of English football, and provide hope for kids from the local area to see past the distant lights of West Ham and start their footballing journey from the bottom. Manager Imrul Gazi, who has worked at the club in various capacities for five years, says an increase in Asian talent in English football will only come from clubs like his. "Until we start having more players playing at this level for a start," he tells FFT, "and then move up the ladders, going to play Rymans, Conference, Div 2s, it's all about attitude." Gazi has worked as a scout for QPR and coaches various youth teams at Sporting Bengal, and was handed the manager's job after Anwar Uddin departed at the end of last season. "They've got to have the right attitude," he continues, "they've got to want to fight for their place in the team, not just want to be given the shirt. I think that's the problem with our Asian players, because they play in their community leagues and their own little areas they think they're superstars and when they come to this level they realise it's a different game."
Sporting Bengal midfielder Shamsun Noor echoes his manager's thoughts. Despite going to trials and attempting to play at a higher level when he was younger, he has never played at a higher level than Sporting Bengal. "Asians like to play within themselves and don't test themselves outside the Asian community," he says. "Some are good enough but give up football because their parents push them into education or religion." Local kids spend their Saturday afternoons coming to watch the team that plays on their doorstep, and Gazi believes they will be the future stars representing the Asian community. "Why don't we focus on non-league again? More about kids, more about youngsters that are talented, playing non-league football. That would be a good start. "Of course we need a Khan or Singh coming through," he says. "Hopefully it's going to happen, but there's no sign of it just yet, is there?" Originally from Bradford, Gazi comes from a Bangladeshi background and is a parent to a 15-year-old son.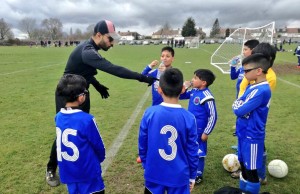 He says although parental support and encouragement from within is still lacking in the Asian community, it is not as bad as it once was. "Our generation now, parents are not stupid," he says. "A lot of those know football. If you've got a talented kid you'll give it time, but also, it's got to come from the child. "Yes, there's an element of parental support is required, but also it's got to come from the kid as well. They should be with a football all the time, any spare minute they get, they should be kicking a ball around." Training coaches in Talent Identification is one of the main priorities for the FA in an attempt to bring through more Asians in football. This was set out in their Bringing Opportunities to Communities report published in 2015. "Tower Hamlets has loads of Asian youth youth teams," says Gazi. "It's about progression, how do we identify these kids? We need more support, clubs need more support. Support is Talent ID." Simon Jones believes young Asian players coming through should look at players similar to themselves instead of wanting to emulate the global stars of the premier league