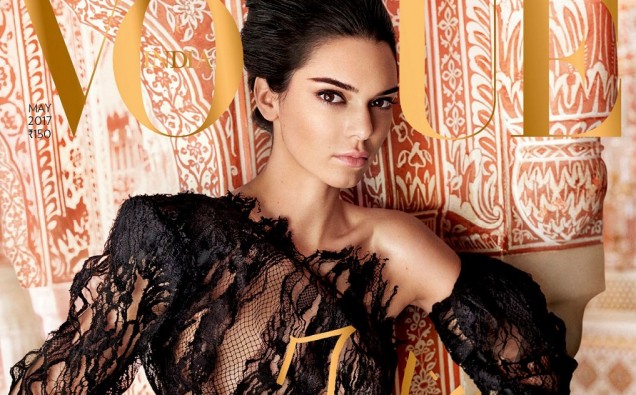 Supermodel and social media queen Kendall Jenner faces major controversy surrounding her anniversary cover for Vogue India.
The messages from Twitter came flooding in by the dozen as many fired back arguing that a model of South Asian heritage should have graced the cover; as the publication is celebrating 10 years of Vogue India.
Jenner was also seen posing alongside Bollywood actor Sushant Singh Rajput in a photo.
India has given the world many beautiful faces to admire. Deepika Padukone, Priyanka Chopra and Kajol are just a few of the exotic beauties – t his was a missed opportunity to celebrate women of colour.
The public fired back accusing India Vogue of giving into Eurocentric standards of beauty and that the cover was an insulting reminder of how South Asian culture favour light skin. Expanding the definition of beauty has been an ongoing battle.
Many expressed their view on social media describing how the cover is diminishing the efforts carried out by people attempting to change the stereotype.
Vogue India took to Instagram to defend its cover. The post read:
"In the last 10 years Vogue India has had only 12 international covers, including Kendall Jenner, in 2017. Therefore, statistically, 90 per cent of our covers are Indian! And we are proud of that."
In an episode of Keeping up with the Kardashians in 2012 Jenner expressed her hatred for Indian food and called it "disgusting." Comments came pouring in from social media accusing Jenner of appropriating another culture for personal gain.