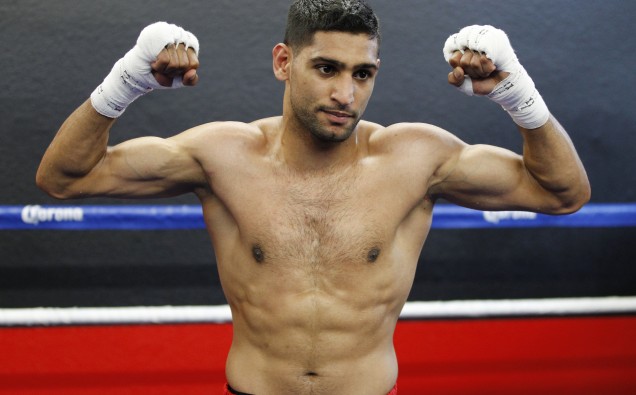 Former boxing world champion Amir Khan is prepared to return to ring action after Ramadan, following successful surgery on his long term hand injury. Khan has now been out of action for almost a year and last fought in May 2016 against top Middleweight contender Saul Canelo Alvarez, which ended in a stunning Knock Out defeat for Khan.
Potential opponents are still yet to be discussed by Khan and his team as a potential return to action before the end of August looks unlikely due to his religious commitments. However, the timescale of his return could re-kindle talks of a super fight against Filipino star Manny Pacquiao.
Recently, Khan has been under a lot of pressure outside of boxing, which has been another factor for his recent break from the sport, having sacked his whole team, Khan also relieved any responsibilities from his family to ensure business and family does not mix.
Khan has also ruled out a fight between him and fellow British boxer Kell Brook, who will defend his IBF welterweight crown against Errol Spence Jr on 27th May 2017.