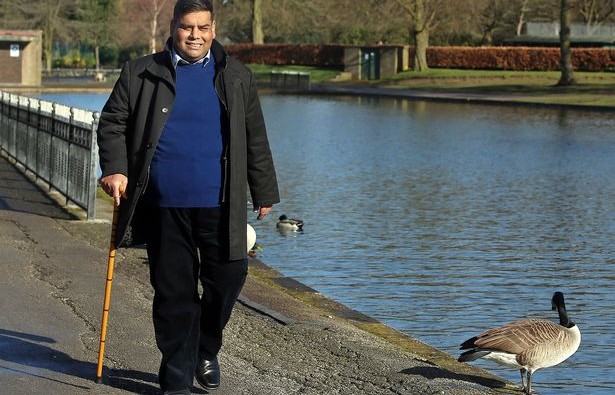 Popular Birmingham Labour MP, Khalid Mahmood's life was saved by West Midlands
MEP Sion Simon, when he donated his kidney to Mahmood.
This life-saving act of friendship between the two MPs was unknown to their close colleagues and family and friends. The kidney was donated three years ago, but the donor's name was kept anonymous until most recently.
Mahmood went through six gruelling years of dialysis and two failed transplant matches. The tough treatment left Mahmood in such a state where he found a small flight of stairs difficult to climb.
Mr Mahmood, 56, whose twin brother had died of a heart attack after his kidneys failed, said: "The decision is a huge one, to give one of your body parts to someone close, and for someone to take that decision is quite phenomenal.
"I didn't want to impose so when Siôn offered I was hesitant, shocked, but he insisted.
"I could never have asked." Mr Simon, 49, joked: "Khalid started off being a bit sick but
with every month and year that passed, he got more ill, and then he started to die.
"It was then that I realised actually, I could help. "I could do it instead of waiting and expecting he'd receive a kidney from somebody else when that might never arrive.
"He hesitated and after a few weeks I said I'd ring them if he didn't, so we sort of did it together." During the West Midlands Mayoral elections this year, where Sion was a runner-up, this story was intentionally left out, Sion said "I didn't tell anybody. Nobody knew outside our closest family.
"During the past three years or so, I wondered if, by not telling, it was only doing half the job – that we should talk about it and use the opportunity to
urge other people to do it.
"When Jeremy made his announcement and the Daily Mirror ramped up its campaign, me and Khalid thought it was the moment to do the same.
"Nobody can accuse us of doing this for political benefit and it was never about politics.
"It was about friendship and helping, saving a life