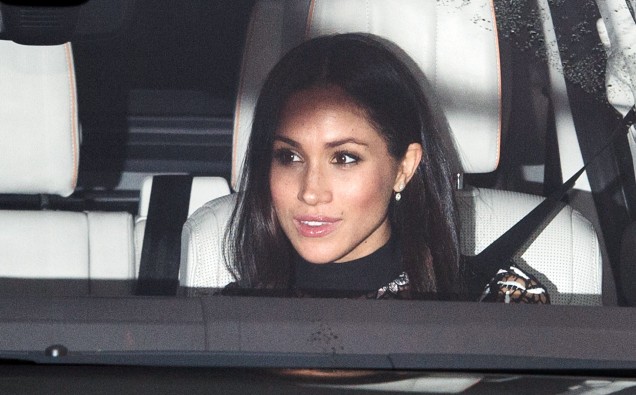 If you were having lunch with the queen, what lipstick would you wear? You might go for a demure rose or a dark berry colour if you were feeling wild. However, Meghan Markle decided to go for something completely different and opted for a shiny lip gloss, and we are truly feeling this Meghan Sparkle.
Meghan kept her look simple but flawless with a rose coloured blush and some black eyeliner. Her lashes were very subtle and allowed her eyes to really pop. Meghan's glossy move may have been an unconventional one, but we are still excited to see what
other beauty tricks Meghan has up her sleeve.