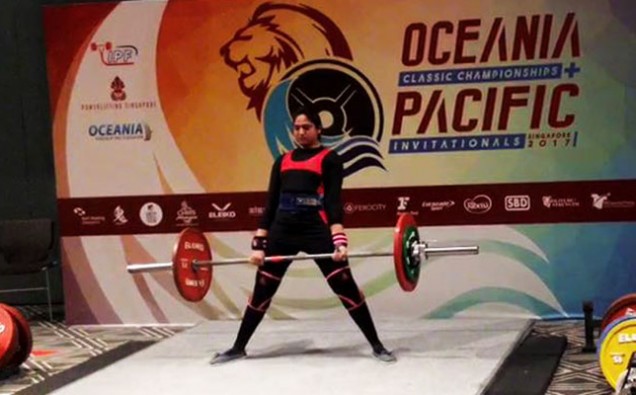 Pakistan stunningly won 15 gold medals at the Oceania Powerlifting Championship and Pacific Invitationals in Singapore. With four medals a-piece from three female players
including Saniha Ghafoor in the 57kg event, Sybil Sohail in the 47kg event, and 20-year-old Twinkle Sohail in the 72kg event.
Twinkle said, "Women are just as good as men, and we've just proved it with powerlifting, haven't we? Hopefully, I'd become the first Pakistani women to even win the World Championships someday. It is only to show that more women should take up
strength sports." With her performance, Saniha impressed the Australians and received an invite to a three-month training program in Melbourne by the Australian Powerlifting Federation.
Sybil overcame a major setback as she reduced 1.5kg 12 hours before the weigh-ins to ensure her participation. This did not stop her from winning four gold medals for Pakistan. Their male team-mate, Mahmood Heera won gold in the 120kg event, lifting 609kg, beating his national record of 590kg. Syed Nadeem Hashmi lifted 530kgs in the 105kg event to take the gold medal, and teenager Muhammad Ahmed Khan won gold in the 120kg sub-junior category.
Pakistan's head coach Rashed Malik said, "It was one of my aims to make sure that we show the world that Pakistani women can also thrive in powerlifting events. We've got a very good response from the international community; they were surprised and impressed.
We made sure that our athletes, and especially the girls, get their professional gear before the event and do not lag behind in any way. They've just proved that with the right training and facilities they can win accolades for Pakistan and have the potential and talent to be among the best in the world."