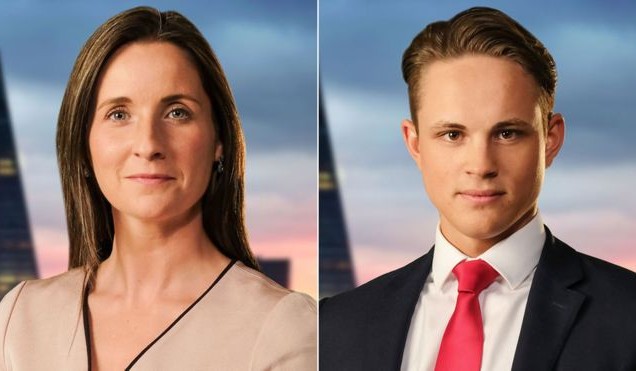 For the first time, two people have been crowned joint winners of The Apprentice. This twist happened when Alan Sugar was unable to choose between the two candidates.
The 12-week competition showed 18 candidates battling in and out of the boardroom. In the end, Alan Sugar chose both Sarah Lynn aged 35 and James White aged 26 to be his new business partners.
The final showdown required the two candidates to face their most challenging task yet, which was to transform their businesses into highly profitable brands. The task lasted for three days and required Sarah and James to create a brand and an advert and deliver a final business pitch.
Both candidates will receive a £250,000 business investment and a 50/50 partnership with the multimillionaire business mogul.
In the boardroom, Lord Sugar interrogated both candidates on their business plans. However after hearing convincing arguments from both candidates, Lord Sugar was unable to choose between the two candidates, so he decided to double his investment for the first time in the 13 series.
Littner, who joined Brady as an aide to Sugar in series 11, replacing Nick Hewer, said: "I think you have got a problem because, as it's turned out, I think they're both investable. With Sarah, I think you've got slow and steady, but with James, I think you've got someone who's going to go out and go for it."
"But James is riskier," said Brady, the West Ham United vice-chair. "Sarah is an expert in her field; she spotted a gap in the market. She has all the skills an entrepreneur needs, but I mean, I don't envy you."
"James – crowded market, but I've had some experience with a similar person of a similar age who is making a lot, a lot of money," said Sugar. "Sarah – sweets. I don't have any experience of your business, OK. I'm going to say that I'm a gambler and I've always been a gambler in business.
"This particular year, I'm going to double my investment," he announced. "I'm going to start a business with both of you."
"I have always, since I was a young boy, looked up to Lord Sugar as a businessman," said White, who runs an IT recruitment firm in Birmingham. "To now be his business partner is a dream that I've always had and for that dream to come true. It's just very, very humbling."
"It feels incredible," said Lynn, a self-proclaimed "people person". I'm just shocked and amazed and so proud that Lord Sugar found enough in both of us to make a double investment. The future is sweet, and it's going to be a great adventure."