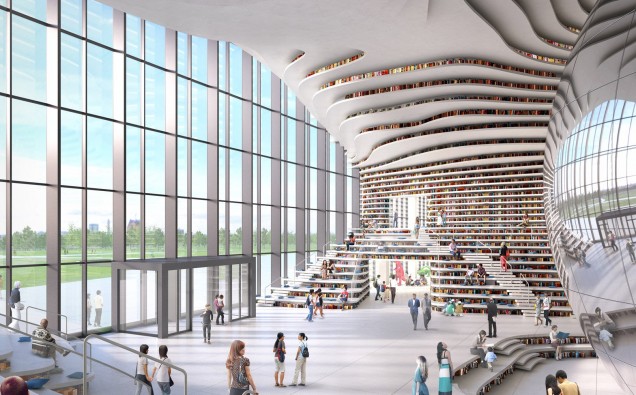 If you love to read books, then you will you be happy to hear that China has
built a huge library with at least 1.2 million books. The library is absolutely stunning.
The structure and Architecture that went into this building is fascinating. In the library, there is a beautiful structure, which is a giant spherical auditorium that is designed to look like a giant eye.
The library is located in Binhai Cultural District in Tianjin. This library was designed
by a vast Dutch firm known as MVRDV who collaborated with Tianjin Urban Planning and Design Institute, also known as the (TUPDI). The five-story building can hold a whopping 1.2 million books, and the whole library is at
least 34,000 square metres.
The library took three years to build, and it features a reading area, which is located on the ground floor. There are also lounge areas, offices, meeting rooms and computer and
audio rooms that are located at the top of the library.
However, we are not too sure how much reading can be done as the beautiful and incredible structure is far too distracting.