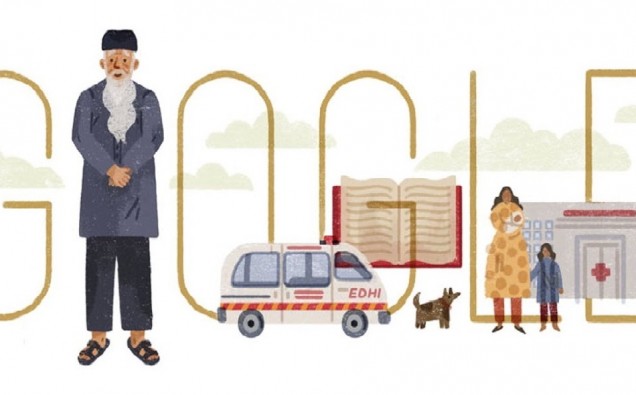 Today would have marked Abdul Sattar Edhi 89th birthday and in honour of the late Pakistani philanthropist, Google have updated their logo.
The  United States; Iceland; Portugal; Australia; New Zealand; Japan; Estonia; the UK, Denmark; Ireland and Pakistan saw an illustration of Edhi, along with one of his infamous ambulances.
The daily doodle read: "In celebration of Abdul Sattar Edhi, let's all lend a hand to someone in need today."
Abdul Sattar Edhi was the founder the world's largest volunteer ambulance network in Pakistan, the Edhi Foundation.
The renowned foundation also extended its reach internationally, raising over $100,000 in aid relief for victims of Hurricane Katrina.
Today, the Edhi Foundation helps run outpatient hospitals, a child adoption centre and aids in the burials of unidentified bodies.
Edhi passed away in Karachi last year of renal failure, sending ripples across the world.
He was offered treatment abroad, but insisted on being treated in a government hospital at home.
Google suggested trying to help someone in need, In honouring the man who has come to be known as the 'Angel of Pakistan.'