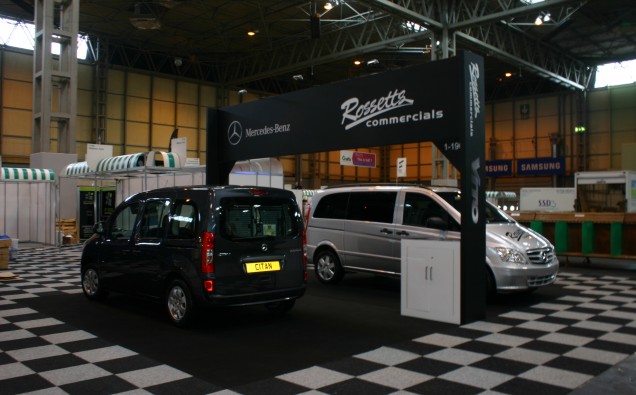 Already attracting a long list of canine-related customers from dog walkers to animal charities and pet transport, Mercedes-Benz Vans is this year exhibiting its dog-friendly vehicles at Crufts, the world's largest dog show, taking place 9-12 March 2017 at the NEC, Birmingham.
Representatives from Mercedes-Benz Vans will be in Hall 2 on stand 2-5 and 2-6 to highlight how the award-winning range of vehicles, including a Vito Tourer and Citan crew van displayed on stand, can help keep dog-owners and businesses moving with the added benefits customers get when choosing the three-pointed star.
Steve Bridge, Managing Director, Mercedes-Benz Vans UK Ltd, said: "Anyone who knows me knows how passionate I am about animal welfare, being a very proud dog owner to a wonderful Westie called Gilbert.
"The business touchpoints that come from being a dog owner, from groomers to walkers to veterinary practices and everything in between all have a requirement for safe vehicles to carry our four-legged friends, so Crufts provides a great opportunity to show how our vans can be adapted to suit."
In addition to the award-winning levels of safety across the range of vans, Mercedes-Benz customers also benefit from 'out of hours' maintenance across more than 110 Mercedes-Benz Vans service points throughout the length and breadth of the UK, and when out on the road, free roadside assistance across the UK and Europe that comes as part of the 30 year free MobiloVan cover with every Mercedes-Benz Vans vehicle purchase.