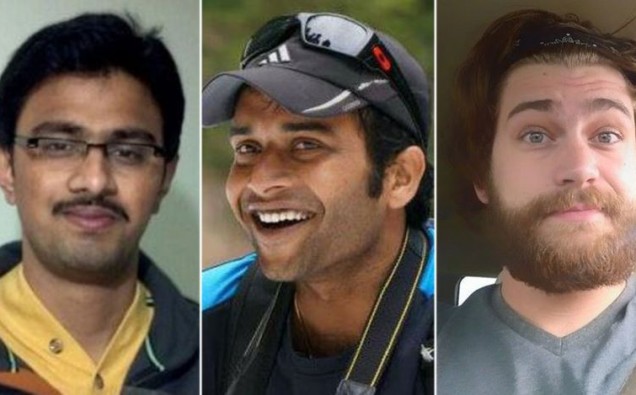 Adam Purinton from Kansas has been charged with shooting dead an Indian man, as well as wounding another Indian man and an American in a bar, in a suspected hate crime.
The 51 year old was charged with one count of premeditated first degree murder and two counts of attempted premeditated first degree murder.
A statement from the Olathe Police, Kansas said Purinton is accused of shooting and killing Srinivas Kuchibhotla, 32, and wounding Alok Madasani, also 32, in the Austin's Bar and Grill in Olathe, Kansas, on Wednesday evening.
Purinton was reportedly drunk and came back into the bar hurling racial slurs at the two Indian men, including comments that suggested he thought they were Middle Eastern.
Witnesses told the Kansas City Star that Purinton shouted "get out of my country" before he s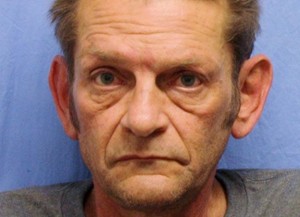 hot the Indian men.
He is also accused of shooting American Ian Grillot, 24, when he tried to intervene. It was reported that Grillot, who has been called "everyone's friend," shouted 'we're all humans' as he tried to save the Indians.
He later brushed off praise, saying "I was just doing what anyone should have done for another human being,"
"It's not about where he's from or his ethnicity.
"We're all humans. So I just felt I did what was naturally right to do."
A fundraising page for Kuchibhotla, whose funeral will be in India, has over $513,000 (£411,000) in donations. A second fundraiser for Kuchibhotla and Madasani has over $74,000 (£59,000) and a third campaign for Grillot has over $295,000 (£237,000).
Madasani is believed to be out of hospital.
Grillot was in "fair condition" but still "feels sore" after the attack. The bullet went through his right hand and into his chest, fracturing a vertebra in his neck but just missing a major artery.
"This came as an incredible shock – as he is one of the most gentle, nicest human beings you would meet," Kavipriya Muthuramalingam, a friend and former colleague of the shooting victim said. "He was non-confrontational, non-controversial, easy-going, always smiling."
Kuchibhotla's wife described her husband as a "very loveable soul" and said his murder had plunged parents and relatives in India into grief.
"And I need an answer," she added. "I need an answer from the government…about what they are going to do to stop this hate crime."
The White House ignorantly dismissed suggestions of a link between the shooting and the President's "America First" rhetoric on jobs and immigration despite allegations the attack was racially motivated.
Trump's spokesman, Sean Spicer, said: "I mean, obviously, any loss of life is tragic, but I'm not going to get into, like, that kind of – to suggest that there's any correlation – I think is a bit absurd.
"So I'm not going to go any further than that."
Unsurprisingly, Trump himself has not tweeted about or acknowledged the horrific event.
Senator Bernie Sanders tweeted: "Trump must speak against this senseless act, not just condemn violence when it fits his agenda of fear mongering."