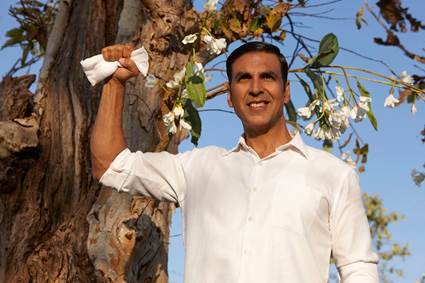 Taking the box office by storm once again with his latest release Padman, international megastar Akshay Kumar has delivered yet another blockbuster with a powerful message, just like his previous hit Toilet Ek Prem Katha, that focused on the epidemic of open defecation.
Akshay Kumar has proved once again why he captures the heart of the nation, by giving wings to women's initiatives that focus on menstrual hygiene awareness within India.
Making sure that the message isn't forgotten after the film credits have rolled, the socially aware actor kick-started ambitious projects across the country to bring actual awareness and change to the lives of women.
One example being the Ashmita Yojana initiative, an enterprise started by the government of Maharashtra to distribute subsided sanitary napkins to women in rural areas.
Or if not directly being involved in every campaign across the country, the actor's powerful voice sparked inspiration across women to take charge of the issue and make a difference themselves.
One instance was the case of two girls from Jaipur who started a pad bank to support women who couldn't afford sanitary napkins, demonstrating to everyone how the global superstar is the vigorous voice for social change.