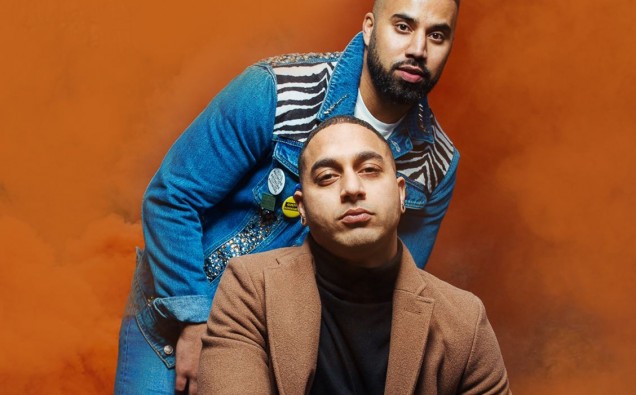 Can you tell us about the journey until now in the industry, has it been difficult?
It is never a straight path, the journey will always be full of ups and downs and many bumps, but the key is to keep working at your crafts and master it.
If you stay consistent with anything you do in life you will be successful and end up doing something great.
Can you sum up your experience?
The industry is place that you have to stay current and keep reinventing yourself in my opinion, it is very hard in the beginning to get noticed seen or even heard, the important thing is to be different and original as that is the only thing that will make your music and movement stand out.
What was the particular inspiration that led you into the music industry?
I have always loved music I was DJ'ing and managing a few artists 6-7 years ago and would end up being on stage with them as I just had too much energy and loved every part of it, there are too many musicians to name that have influenced me over the years and it is crazy because some are from the mainstream hip hop world and Grime Mc's and others are from the most traditional type of folk music.
How did your collaboration with TJ come about?
I met TJ in a studio a few years ago and we spoke about music briefly and said we would work on something in the near future, being Asian the timing was just right.
So we both just jammed in the studio and made it work, so many ideas and so much creativity has made the sound we are now pushing.
We aim to create something so different that anyone on the mainstream will even like it because we believe music has no language.
What was it like working with on Desi Rascals?
Desi Rascals was a cool experience I think that show changed me as a person in a good way and I learnt so much as I got to see how shows are made and what goes on in producing such a big show for TV.
What was your 1st impression when you connected with TJ?
I just knew from the start this guy was super talented, he came across very humble and taught me so much musically, to be fair we became friends though music but now we are like brothers so that makes it so much more easier to get things done.
In the Lak Da Kamal video, did you as an artist have any input into the storyline of the video?
Yes originally the video was a vision me and TJ had and we both came up with concepts and different ideas, to be honest the story line was meant to be a lot more prominent thought out the video but like every great artist we had to over some so many issues on the day.
From appearing in Desi Rascals to running your own business we have seen you progress from strength to strength, how do you discipline yourself?
I just stay focused on working really hard and I don't stop putting in hard work, and creating new projects, new ideas and always trying to do things that people have not done before.
How would you say the Asian music industry differs from the main stream industry?
The mainstream is a lot different because everything is just so fast you can put out some work and be forgotten within a few weeks, the Asian industry because it is still quite small you can last longer and I feel your work is appreciated a lot more if it's done properly.
Which mainstream music director would you like to work with?
Well there are too many to name but Pharrell is like the dream producer I would like to work with, he has influenced me over the years massively.
Who would you like to do collaborate with from both Asian and mainstream – Male & Female?
Honestly there are too many talented Artists to name at the moment. I'm really feeling Jasmine Sandals vibes she's amazing.
What advice would you have for someone who wants to take steps to a career in the music industry?
Just do it for the love of music, don't think of money or fame, be passionate about creating a sound that YOU are happy with and don't ever let anyone put you down, you only live once so you might as well use the talent god has gifted you with.
Why do you think it is difficult for Asian artists to make their mark in the mainstream music industry?
I mean every 10 years there is one Artist that will break out to mainstream, but in general i think that the way we are portrayed in mainstream media has a big impact on us in the music scene too, most movies or successful you tubers have to make jokes and diss our culture in order to gain some kind of mainstream success so it goes to show what the mainstream think or want from us.
What is the highlight of your career so far?
I have too many to name, having hit number 1 on the Asian Network with my old music crew PMG, being on the first ever Reality TV show with a full on Desi Cast, Working with the likes of Tony Wood and Gurinder Chada and even receiving an award from The House Of Lords for inspiring the younger generation through fitness.