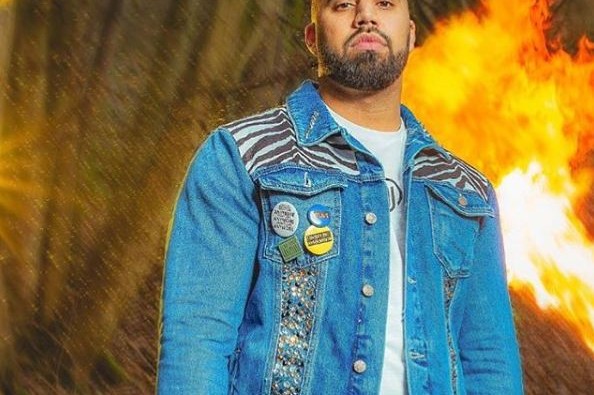 What was the first song you downloaded?
I remember downloading Nusrat Fateh Ali Khan Saab, literally most of his tracks, he had such an amazing selection of music.
What was your first concert you went too?
Actually I have never been to one.  I always feel that one day I will be on the same stages performing.
What is your favourite Punjabi song?
I guess for different moods its different songs so I have a long list. Let's no go there!
What are your thoughts about the Asian music industry, ie type of songs that are being produced to-date?
I think music is great and everyone is doing what they feel is right for them, everyone is working hard and has their own vibe I'm not here to criticise any artist because I know how much  work and effort goes into making one song.
Would you ever do an Unplugged-style album?
I am open to all challenges it's no fun not to break boundaries and achieve, nothing can beat the live element in music and I always loved them coke studio type vibes. You never know one day you may see TJ and Anj do something similar.
What is the biggest disappointment of your musical career?
Nothing is a disappointment everything is a hurdle to the dream you have to struggle and make the right decision just like a business it's all about choice and what you bring to the table.
If you had the opportunity to do collaborations with both mainstream and Punjabi artist who would that be?
I would love to collaborate with anyone I feel appreciates my style and what I offer as a artist, music is an ocean every artist is the wave so it's always good to catch a wave with someone.
What would you say it takes to succeed in the music industry?
Good music, commitment, confidence and being versatile.
Do you think the mainstream music industry has accepted the Asian style of music, if so why do you think that is?
Yes they have accepted it, but they need more and we should be proud of it and influence other artists from mainstream to catch on and maybe collaborate with others and be versatile and even create a new sound.
Who inspired you to go into the music industry?
The music I did. I love what I do hence I enjoy it regardless this helps me reach others who will appreciate what I do.
Who would you say is your role model and why?
My father as he taught me and started me on a journey and let me wonder and find my way today I am proud to say he is my role model.
How did your collaboration with Anj come about?
We both do music and met through music, music found its own way we did nothing everything just fell into place and now here we are.
What else is planned for TJ in the coming months?
Music, Live music sessions, Studio session just music overall and who knows maybe the odd feature with your favourite artist.
Lak Da Kamal is releasing worldwide, what message do you have for your fans?
I am not talking to fans but my music lovers who have supported us on our 1st single. We have so much more material coming and a lot of surprises and with the right support and team backing us, the skies the limit.