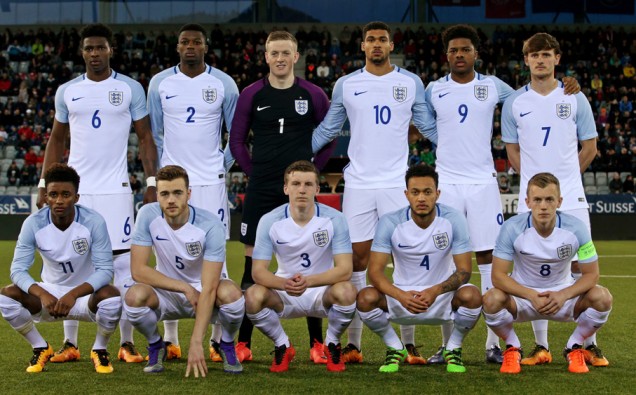 I am so sick and tired of all the hype surrounding the English national football team, yes we are great in all the qualifiers and the friendly's  but what happens when we get to the big tournaments? Absolutely horrendous year in year out, disappointed in the 2014 world cup by not getting out of the group stages and absolutely embarrassed by Iceland in the 2016 Euro's, bearing in mind their team is run by semi professional coaches and have a smaller population than Bournemouth.
However ultimately these poor performances stem from the fact that we are not producing enough home-grown talent as the pony tailed Spaniards and the pompous Germans are taking the youngsters chances, whilst they are loaned out to lowly opposition as they're 'not good enough yet' It's a load of rubbish. For example take young Tammy Abraham, came up through the Chelsea academy and the moment he shows any sign of potential he is then loaned to Bristol City where he has scored 20 goals so far this season. Then you take Chelsea's ludicrous signing of Belgian youngster Michy Batshuayi for an equally ludicrous fee of £30 million. Costing £30 million you would think that he has scored 20+ like Abraham has right? No wrong, very wrong he has scored a poor 1 goal in 16 appearances for the club with new rumours emerging he will be on his way out of Stamford Bridge.
If a foreign youngster is being bought for such a promising fee with even more promising potential then for me English youngsters are better off starting their career abroad, smashing it, then being bought back over to the UK by one of the English giants such as Manchester United, Chelsea and Liverpool for £30 plus millions.
What further tends to grind my gears, is that constantly you see foreign teams give their young talent a chance on the big stage, take the German under 21's side for example, their young squad combined have made a huge 1,347 appearances in the Bundesliga (Germany's top Division) where as the England under 21's have made a shocking 206 appearances altogether in the premier league but yet a few of the German youngsters are getting in their teams starting 11 over a promising young Englishman? And you look at the young French talent such as Kylian Mbappe who has broke into Monaco's first team because he has been given a chance on the big stage and because of this what happens? He suddenly attracts big English clubs, but we already have this talent on the bench and in the reserves. The difference is our kids are not given the chance to prosper and shine which is why the England national team are woeful and will never win another major trophy, well in my lifetime anyway.
For me more HAS to be done by the FA to enforce a law that a certain amount of English players should be starting for their clubs and have a more English squad in the premier league. Now a squad consists of the starting 11 and 7 subs, which is 18 players and there should be at least 10 English players within that squad of 18. Things have to change for the sake of English football and the English national team before it's too late and we end up like Scotland.