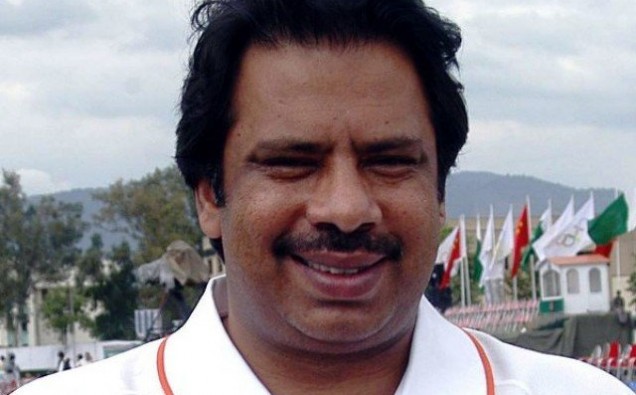 World's greatest Squash player received the Outstanding Achievement in Sport award at this year's ceremony
Record-breaking athlete who won 555 consecutive competitive matches joined the likes of Sachin Tendulkar, Mutiah Muralitharan and MS Dhoni and picked up the honour
The Asian Awards in partnership with Payswiff took place on Friday 27th April at the London Hilton, Park Lane
The Asian Awards returned for its 8th edition on Friday 27th April 2018 and honoured some of the world's most outstanding and highest achieving individuals. The Asian Awards is a pioneering event that has quickly evolved into the most prestigious global acknowledgement of pan-Asian success across all walks of life, emphasising inspiring accomplishments and highlighting international role models in the fields of business, sport, entertainment, philanthropy and popular arts & culture.
This year The Asian Awards honoured Jahangir Khan with the Outstanding Achievement in Sport Award. Born in Karachi, Pakistan, Khan became World Amateur Squash Champion at the age of just 15 years old and it was just the start of a record-breaking professional career. Khan's career reads like a record book. He became the youngest ever World Open champion at 17, going on to win a total of six times; he was the first player to win an Open without a single loss; he played the second longest match in squash history and was unbeaten in 555 consecutive matches over 5 years and 8 months. In the words of Time Magazine, "if winning is everything, then Khan is the greatest."
Paul Sagoo, Founder of The Asian Awards, said: "The Asian Awards is an event which honours exceptional individuals who have captured the attention of the world. The achievements of Jahangir Khan are a true marvel in sporting history. Jahangir dominated the game of Squash in the 1980's and his legacy is one which will be remembered for decades to come.
An incredible unbeaten run of 555 matches is a feat which any professional athlete in the world would find tough to match, with countless titles to add. We are delighted to welcome Jahangir Khan to the 8th Asian Awards to celebrate his illustrious career and honour him with the Outstanding Achievement in Sport Award."
The Outstanding Achievement in Sport Award has previously been won by legendary cricketers Sachin Tendulkar, Mutiah Muralitharan, MS Dhoni and Kumar Sangakkara as well as Premier League footballer Son Heung-Min and world snooker champion Ding Junhui.
The Asian Awards was founded in 2010 to celebrate the outstanding achievements and excellence of pan-Asians across the globe. This year's event was hosted once again by comic genius, and winner of the 2015 Outstanding Achievement in Television award, Sanjeev Bhaskar. The Asian Awards partnered with UK based charity One Family for the 2nd consecutive year.
The event was attended by the who's who of politicians, dignitaries, celebrities, industrialists and influencers from across all sectors. Previous winners include, Bruce Lee, Zayn Malik, Shah Rukh Khan, AR Rahman, Sachin Tendulkar, Jack Ma, Dr Amar Bose, Sir David Tang, Freddie Mercury, Kunal Nayyar and the late Ahmed Kathrada.