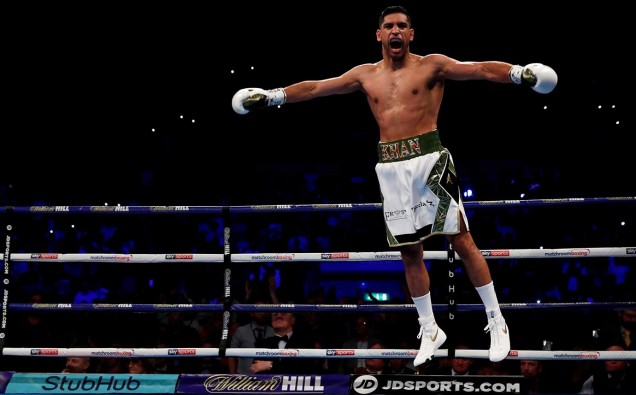 Pakistani origin British boxer Amir Khan says he will be visiting Pakistan soon and has "big plans" for promoting boxing in the country. In a video message, the boxer said he was thankful to the people of Pakistan, who had prayed for his victory. Amir, who recently beat Canada's Phil Lo Greco in a mere 39 seconds, said, "The victory is not only mine, it belongs to my Pakistani fans as well, who prayed for my triumph in the match," he added.
Khan stated that he plans to launch a boxing super league in the country and will look to make an announcement regarding this over the next few weeks. There have already been Amir Khan academies launched, with the first made in the UK and others opened up in Islamabad and Lahore which have also been launched successfully. This has led to a slow rise of popularity of boxing in Pakistan as well as the introduction of the Pakistan Premier Boxing League which is affiliated with the World Boxing Council along with Amir Khan's potential Boxing Super league.
This will surely be seen as a positive mood for the sport of boxing in Pakistan with the hope that the talent can be developed and turned into potential world champions in the foreseeable future. With the 2018 Commonwealth Games producing a gold medal in wrestling and four bronze medals in both weightlifting and wrestling, there is hope that boxing medals can be added to the collection in the future.