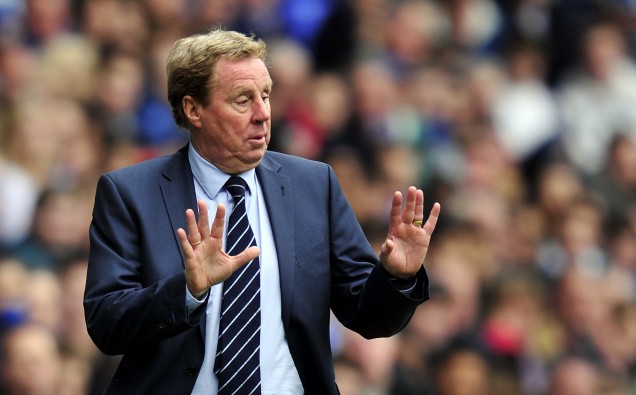 Birmingham City have single handedly put themselves in a relegation scrap after their clueless board sacked Gary Rowett and since then the club have been in free fall. Appointing Zola soon after, well the rest is a farce, having just won 2 of his 24 games in charge he resigned as the Blues boss on Monday 17th April after a 2-0 defeat to lowly Burton Albion.
Following the Italians departure they have swiftly appointed Harry Redknapp and this is the first time Birmingham's board have actually made a decent decision this season. Redknapp has a fantastic record behind him especially with Spurs and West Ham, he took Spurs into the quarter finals of the champions league back in 2011 and he is known to have a good eye in spotting young talent, take Frank Lampard for example when he brought him through the Hammers' academy despite criticism from the press and numerous football experts. Let's not forget the impact Gareth Bale had under his reign at spurs.
This appointment makes me wonder why on earth it was not done sooner, he's been a free agent for well over a year and prior to Zola's appointment he was free for many months, he's a top manager with experience at the highest level and in the championship, just shows that clubs who have owners with zero football knowledge are in grave danger because their more interested in executive decisions rather than the all important footballing decisions and giving Redknapp a reasonably budget to spend in the summer will prove to be a great decision by the Blues owners something they've owed the fans since the embarrassing sacking of Rowett.
If the Blues stay up and I believe they will under Redknapp, he will surely take Blues far in the near future, he will have a summer to sign players of his a choice and build a team around his philosophy and style of play and I believe it will be the right style of play suited to the championship, something Zola didn't understand with his tippy tappy, play from the back nonsense, something that just is not suited in the championship. Also he can get the best out of youngsters such as Che Adams and Josh Darces-Cogley and will surely give regular starts to star performers like Frei who was ludicrously left out of their defeat to Burton
It will be tough for Blues to stay in the Championship and Redknapp has a huge first game ahead of him on Sunday 23rd April against bitter rivals Aston Villa but with Redknapp I believe Blues will pull through and finish strong this year, which will put them on course for a strong season next year.