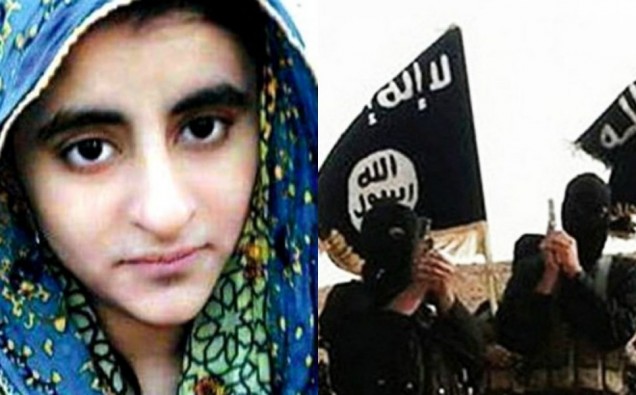 Noreen Leghari, who was arrested from Lahore, claimed that she had traveled to the Punjab capital on her own and no one had kidnapped her.
In a video carrying confessional statement, she said that she had never visited Syria. The MBBS student at the Liaquat University of Medical & Health Sciences (LUMHS) admitted that she had joined Daesh and was to be used as a suicide attacker on a Church on the eve of Easter. She said, in this connection, she had been provided a suicide vest on April 1.
Speaking at a press briefing, DG ISPR Major General Asif Ghafoor said that Noreen never visited Syria although she had informed through email and facebook that she was leaving for the war-torn country. He said that the handler of Noreen was a local person and added that further investigation is being conducted.
she stated their organization provided two suicide jackets, four hand grenades and bullets to them on April 1. "These were to be used in a suicide attack on a church during Easter. I was supposed to be the suicide bomber, but security forces raided our home on April 14″ she said.
Speaking to the press, Liaquat University of Medical and Health Sciences Vice Chancellor Naushad Sheikh said that a university inquiry on Noreen Leghari suggests that she might have been recruited through social media.
"We don't think that she was approached by anyone within the university. We believe that she was contacted through social media," the vice chancellor said. "We are cooperating with law enforcement agencies on this issue."