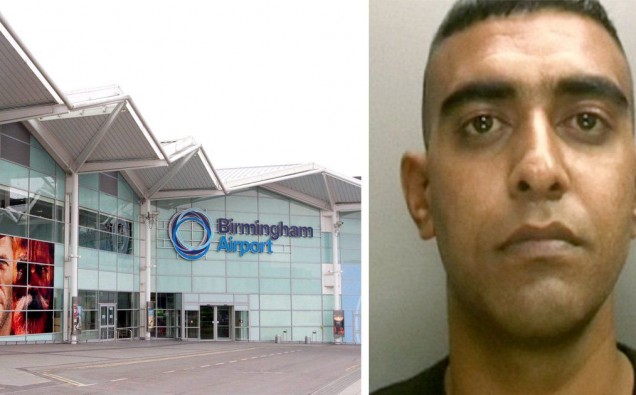 Amar Mehraj 29 was one of four men who gang raped a 17 year old girl while she was unconscious back in 2009.
He attempted to return to the UK however faced a nasty shock when police were waiting for his arrival at Birmingham airport.
Officers claim that Mehraj has now been jailed for 9 years and 9 months after admitting his involvement in the attack which took place in Oldbury, West Midlands. Three other men had already been jailed and convicted of rape back in 2010.
The girl was taken to an address in Oldbury where she was piled with drugs and alcohol until she passed out.
While she was passed out she was raped by Mehraj and three other men. Once she had escaped from the house she called the police.
Police gathered DNA evidence connected to a number of men which included Mehraj However he escaped to Pakistan.
Detective Con Mark Timmins of West Midlands Police said: "This was a sickening crime against a vulnerable young girl, who was plied with alcohol and drugs before being sexually abused.
"Protecting young people from harm is a priority for West Midlands Police and partner agencies and we take reports of sexual offences extremely seriously.
This case just goes to show that we will never give up on bringing offenders to justice.
"Thankfully, justice has finally caught up with Mehraj."
According to figures from An Overview of Sexual Offending in England and Wales Rape Crisis member Centres across England and Wales responded to 171,000 helpline calls in the last 12 months to 31st March,an average of over 3,000 a week.
This has increased by 16% since 2014-2015. 95% of the victims are female.
Approximately 85,000 women and 12,000 men are raped in England and Wales alone every year, thats roughly 11 rapes (of adults alone) every hour.