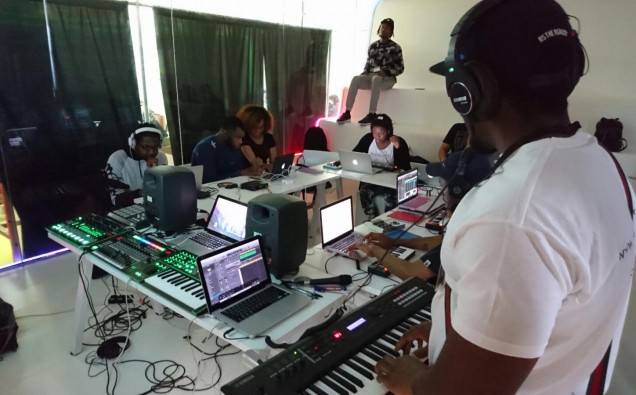 Desi Moves will present brand new music from young students from The Lighthouse and Concord Youth Centres alongside short films hand-picked from local youth, ranging from British Asian, Bollywood and documentaries.  This is a special opportunity to see short films that are rarely screened in Birmingham.
 The screening includes some of the highlights from Sikhs of Smethwick and five Film Shorts filmed in the UK. Many of the shorts have a uniquely UK slant, all will be vying to catch the audience's imagination at  ZEE Sandwell & Birmingham Mela.
 The interactive event will be held at Desi Moves marquee from 12 noon to 6pm7pm, whilst also showcasing some of the very best musical talent – young artists from the Desi Moves outreach project with a headline artist, showcasing emerging South Asian talent to a broader audience.  Over the past few years, Punch Records has supported over 100 local emerging musicians to use the proper channels to showcase their talent and make stronger industry connections.
 Event Director of ZEE Sandwell & Birmingham Mela, said: "We are delighted to partner with Desi Moves once again for 2017. The ZEE Sandwell & Birmingham Mela is always going beyond boundaries to enhance our artistic programming.
 Being the UK's biggest Asian music festival we are proud to be supporting the creative talent from young people and giving them a platform to showcase in front of a 70,000 audience".
 Ammo Talwar CEO of Punch Records, said: "There is fantastic creative talent in Birmingham, this is a chance for us to share their potential with a wider audience. Desi Moves Short Film & Talent Corner really does put us in the limelight and rightly so, there is plenty for us to celebrate.''