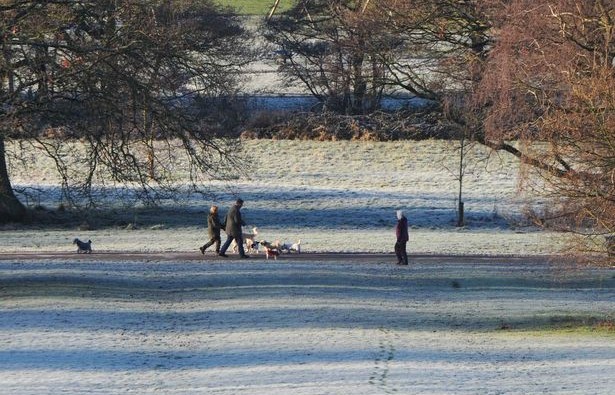 It has been said that Britain is set to experience one of the worst winters in 5 years, as temperatures are set to drop down to a shocking minus 11 in some parts of the UK.
Freezing temperatures from the North Pole could send the thermometer plummeting and the cold snap can cause a widespread of snow and ice, creating travel chaos.
Many forecasters say that northern parts of the UK can face snow on the hills within days.
December and January are forecast to be colder than usual and all areas of the UK are to be affected by this cold weather, including southern parts of the UK.
Arctic winds are expected to occur later this year, delivering Britain's coldest winter since the bitter 2012-2013 freeze.
Since 2012-13, the UK has experienced a set of mild winters.
Todd Crawford, chief meteorologist at The Weather Company, said: "We expect the coldest winter in the UK since 2012-13. We expect extended spells with a ridge of pressure in the North Atlantic, especially in early winter.
This forces the jet stream up to the Arctic and back down into Europe, releasing Arctic high pressure from near the Pole directly into northern Europe, with colder-than-normal temperatures."
By mid-November, the big freeze is expected to occur.
Most of the northeast coast experienced strong winds, which occurred on Sunday 29th October, creating stormy seas.
Even in parts of central Europe, the winds were strong, reaching to 112mph, leaving two people dead after they were hit by falling trees in the Czech Republic.
Thousands were left with no power when the lines crashed and many railway routes were closed around Germany for safety measures.