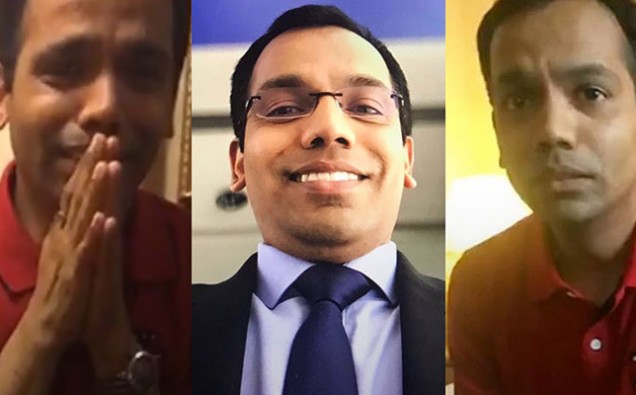 A bank manager was arrested after he was caught sending explicit messages to a 14-year-old girl and even arranged to meet her at Hotel in Birmingham for sex.
Balachandran Kavungal 37, was arrested after he travelled to the city with condoms and Viagra, where he was confronted by paedophile hunters. He set up a fake account online posing as a 14-year-old school girl, and the Canary Wharf bank manager arranged to meet her.
He met the schoolgirl at the Britannia Hotel in Birmingham and the confrontation was streamed live on the internet. Kavungal was sent to jail for 15 years after he admitted to the crime in front of the crown court in Birmingham. Birmingham crown court had witnesses and the evidence provided, showed Kavungal contacting the young girl named Cassie. However, it was stated that the account was, in fact, fake and was created by a group of people known as the paedophile hunters.
Cassie revealed that she was only 14 years old, however, Kavungal ignored this and carried on chatting to the young girl. He even asked Cassie for her mobile number so that he could speak to her via WhatsApp. They both arranged to meet in Birmingham as Cassie was currently living in Wolverhampton and Kavungal was living in London at the time. Kavungal started to say that he wanted to have sex with Cassie at a hotel situated in Birmingham.
On September 9th, Kavungal arrived at Britannia Hotel in Birmingham, hoping to meet with Cassie, but instead was confronted by the paedophile hunters.
Kavungal was said to be a business manager in London and he was a very hard working businessman. He is claimed to be married with children who are currently living in India.
It was reported that Kavungal was only on these chat websites because he was lonely, as his family were all in India. Kavungal was originally on a 5-year visa and due to the current situation, it is said that he will be deported back to his hometown of Mumbai.
It's shocking to hear that Kavungal had travelled so far from London so that he could have sexual intercourse with a 14-year-old girl.
He is aware that this is not only wrong but disgusting, especially as he is a father himself. Towards the end of the court session, we see a video that shows Kavungal being arrested by police officers and being escorted into a police car.
The banker was currently earning around £54,000 a year and repeated 'Jesus Christ' and 'Please'. He had accepted that he was guilty and stated that he will lose his current job as bank manager.