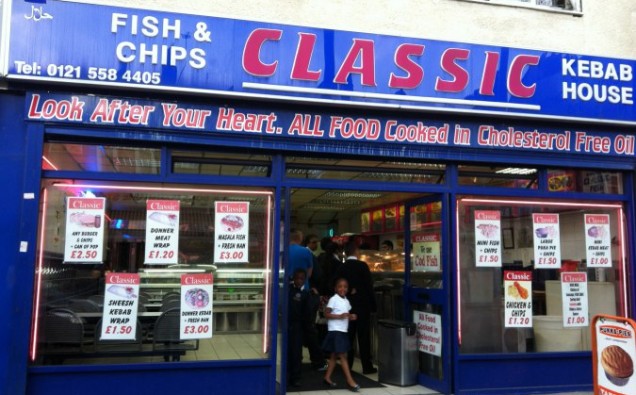 A gunman is shown on CCTV pacing in the dark outside the Classic Fish Bar, in St Margaret's Avenue, Ward End on Saturday 7th October, whilst 15 people were ordering food at the shop.
The man shoots straight into the shop sending everyone in there, fleeing for cover. The customers also included a young child. A courageous shop worker moved a fridge as a shield for his customers to then run to the back of the shop. The gunman then flees from the scene into the dark.
Police have recovered a car that they thought was used in the attack. The worker, who didn't want to be named said, "It was a miracle no one was badly injured or killed.
"A boy who was aged about 16 ran into the shop and was trying to hide. A car then stopped outside and three men got out. I knew there was going to be trouble so I started moving the fridge so I could usher customers around the back of the shop.
"One of the men then pointed a gun and fired a shot through the door window. How it missed someone I just don't know. "There were about 15 customers in the shop at the time – it was packed. People were screaming as they ran for cover. It really was terrifying. It was a miracle no-one was badly injured or killed."
Nobody was injured, no arrests have been made and West Midlands Police have called it a targeted attack.