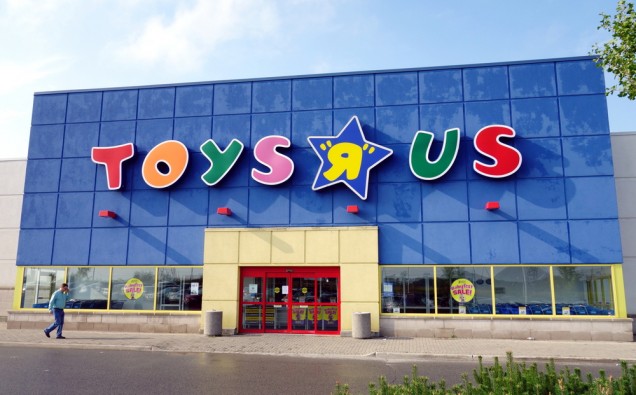 Toys R Us uncertain future put 3200 jobs at risk. Toys R Us has been told to put £9m into its Pension protection fund by Thursday in order for the PPF to agree to the retailer's Restructuring plan.
Toys R Us confirmed earlier this month that it would close at least 28 UK stories as part of its plan to agree with the retailers restructuring plan. Failure to agree to a deal could potentially mean that 3200 people lose their jobs. The proposed plan which is a company voluntary agreement will allow the firm to reform its finances. However if the
CVA does not go through then Toys R Us faces administration.
A leading retail consultant Richard Hyman told the BBC: "This is a real Catch 22 situation. "The situation could leave Toys R Us having to choose between the futures of its past or present employees. The company has reassured shoppers who are seeking last-minute presents by saying: "There will be no disruption for customers shopping through the Christmas and New Year period."
Toys R Us fact file
The toy retailer started in the US in the 1950s'
It reached the UK in 1985, as a subsidiary of the US chain, when it opened five stores.
It launched its UK website in 1996.
The retailer now has 105 stores around the UK.
Its flagship stores are at London's Brent Cross shopping centre and in Bristol.  Malcolm Weir, director of restructuring and insolvency at the PPF, said: "We continue to work closely with the trustees of the Toys R Us pension scheme and externally appointed advisors given the current CVA proposals. "The pension scheme is already underfunded and, if we were to vote in favour of the CVA, we would need to take action to ensure the position of the pension scheme was not going to further weaken."
The Toy's R Us's parent company in the US is in the formal bankruptcy protection proceedings. Reports suggest that it is considering closing between 100 and 200 stories within America