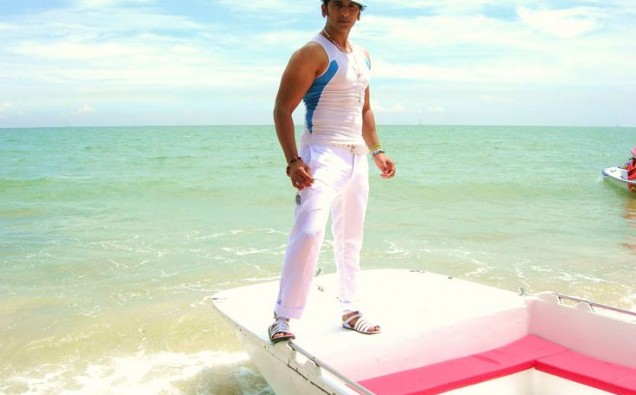 • What are you currently working on at the moment?
Well, I've just released my new single called SAWA LAKH which I'm promoting nationally at the moment & at the same time, working on my 5 forthcoming singles 2 are ready for release in early 2018 & the other 3 are in the process of music video production
they are all collaborations with international Rap Stars.
• Where do you see yourself in the next 10 years?
Well, I don't believe in making plans like this,10 years is such a long time away, maybe I could see myself working in Bollywood & mainstream.
• What is the most important lesson you've learnt, while working in the music industry and why?
You must never stop learning and acquiring new skills & techniques, give respect to get respect and work hard for your success & keep focus on what you are doing, ignore the negativities around you & keep on going.
• Who do you compare yourself to in the charts today and why?
I don't think you should compare yourself with anyone, the thing with comparisons is that it often leads to negativity. We end up thinking more about the person who we are comparing our music or successes to, We begin doubting ourselves, If you are true to
your music and its evolution (including your own skills), people will recognize that and will continue to appreciate what you are doing and rest is just in the hands of almighty ALLAH.
• What advice would you give to any upcoming British Pakistani singers?
First of all, if you are thinking to pursue as a singing career then don't give up your full-time job or education until you doing until you know that your singing career is taking off and it's paying your bills. Secondly, as a singer, I can tell you that if you don't believe
in yourself, no one will. Your singing must ring true. You must be confident if you expect to sing with the best voice possible.
• Is there any particular artist that you've clashed within the music industry?
No, I don't think I have because I have my own style and every other artist has have their own.
•What inspired you to become a music artist?
I was blessed with a singing voice from almighty Allah & Since the age of 5 I've grown up listening to Bollywood & Pakistani music in our house my mother who use to play on a tape recorder I remember

and I use to listen to these legends like late Madam Noor Jahan, Kishore Kumar'Nusrat Fate Ali Khan, Mohammed Rafi & Lata Mangeshkar who inspired me the most.
• Did you have any other ambitions in life apart from singing?
Well, most of my ambitions have been fulfilled Alhamdulillah but I would like to build a charity organization to help needy people in poor countries.