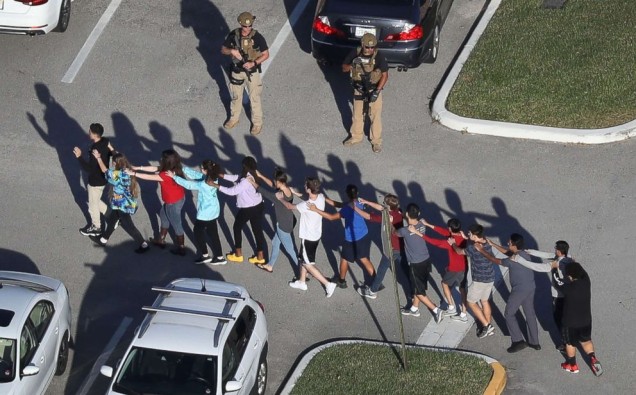 At least 17 people have been killed following one of America's deadliest school shootings, committed by a 19-year-old male in Parkland, Florida.
The attack at Marjory Stoneman Douglas High School began at roughly 2.30pm on Wednesday 14th February where suspect Nikolas Cruz, an expelled pupil from the school, killed three people outside of the school before entering the building and killing another twelve.
Broward County Sheriff, Scott Israel, told reporters of Cruz' actions and described the event as "catastrophic".
Two people later died in hospital, where three people currently remain in a critical and three others are in stable condition, health officials said.
The victims are still being identified; Sheriff Israel said a football coach was among the dead but no names have been released as of yet.
As the attack unfolded, students were forced to hide or flee as police and SWAT teams quickly entered the building and emergency services arrived at the scene. Some told US media that they hid under desks, in closets or barricaded doors as loud shots rang out.
The perpetrator, Cruz, who had previously been expelled for undisclosed "disciplinary reasons", was taken into custody in the nearby town of Coral Springs roughly one hour after the shooting took place.
This shooting has been described as the worst in recent history, following the killing of 26 children and teachers at Sandy Hook elementary school in 2012, and it is the 18th school-related shooting in the US this year alone.