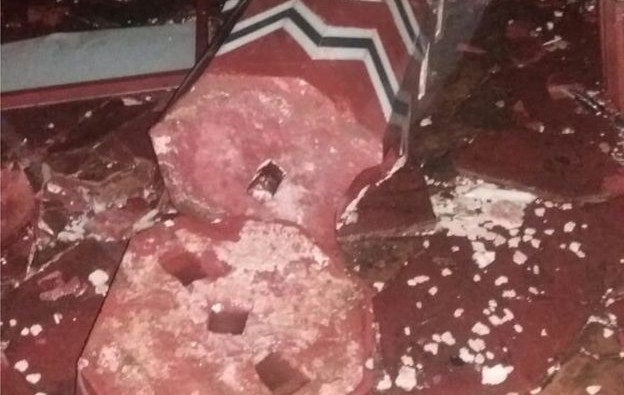 A storm in India has damaged two minarets that are located at different entry gates of the iconic Taj Mahal, which is located in the Northern Indian city of Agra.
Indian officials stated that strong winds were blowing atleast 130kmh (80mph) which caused the 12ft (4m) pillars to collapse.
The four long minarets that surrounded the main structure remain intact.  The 17th Century mausoleum attracts atleast 12,000 visitors a day and has become one of the world's most famous tourist attraction, as people worldwide travel to Indian just to visit the mausoleum.
One of the minarets, which were located at the royal gate, is where tourists often get their first glimpse of the glorious mausoleum.  The other pillar was located by the Southern gate.
Authorities have stated that work has begun, in order to restore the damaged structure.
India's officials stated that they have recorded history that states that Mughal ruler Shah Jahan has built the Taj Mahal in memory of his beloved queen, Mumtaj Mahal.
The monument's complex structure is made up of white marble domes and minarets that are inlaid with semi-precious stones and carvings which are considered the finest examples of Mughal art in India.
However, it has suffered damage due to pollution and construction activity in the last few years. The Archaeological Survey of India, the custodian of the country's monuments, have claimed that the Taj Mahal was at risk of losing its sheen and structure, due to the increased pollution levels in Agra.