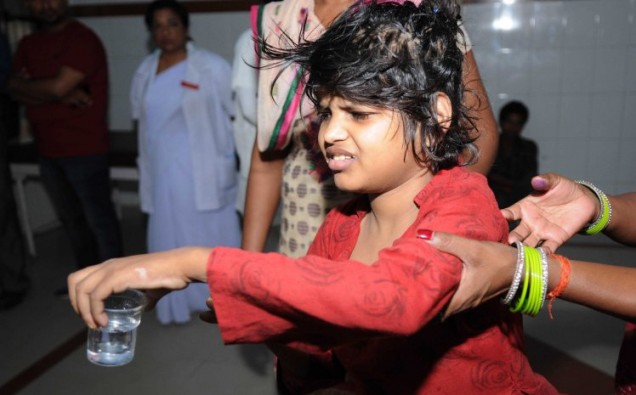 Indian Officials, who have been working closely with a child found in an Indian forest, have stated that she was not raised by monkeys, but abandoned by her primary care givers due to her physical and mental disabilities.
The child had been dubbed "Mowgli Girl" after she was found by rangers in a forest in Northern India, exhibited signs of a feral upbringing, she was said to have been living with monkeys in a nature reserve in Uttar Pradesh.
When discovered, she exhibited violent behaviour in reaction to human contact and was unable to speak or communicate effectively, leading healthcare professionals to the conclusion that this was a case of a feral child raised in the wild by animals.
One forest ranger told The Associated Press that "the girl was naked and was very comfortable in the company of monkeys".
"When they tried to rescue the girl, they were chased away by the monkeys," he added.
However, forestry officers have since said it is highly unlikely that the girl could go undiscovered for so many years in a forest which is regularly patrolled.
"It's not possible that a girl could spend years in the forest, and no member of staff or hundreds of cameras installed for security and animal census notices her", regional officer Gyan Praksh Singh said in a statement.
Indian authorities now believe the girl, who appears to have severe mental and physical disabilities, may have been abandoned by her carers.
Dr DK Singh, chief medical officer of the hospital where she has been receiving treatment has said: "In India, people do not prefer a female child and she is mentally not sound, so all the more [evidence] she was left there."
Since being admitted to hospital, the child has made vast improvements with mobility, standing upright and eating solid food.
The rapid improvement in her condition appears to indicate she was raised by humans rather than animals, doctors say.
"She is still not able to speak, but understands whatever you tell her and even smiles," Dr Singh said.
The girl has been taken to a children's home in the city of Lucknow for ongoing treatment and long term care.
Police are deducting an ongoing search for the young girl's parents, which so far has yielded little results.