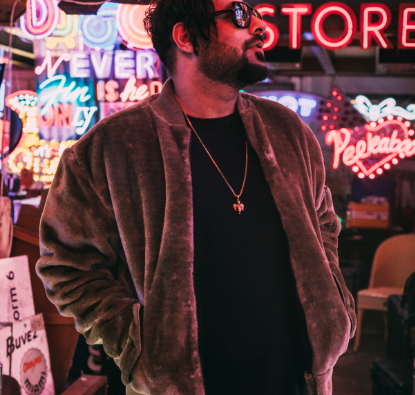 The song that has taken the nation by storm has beenscaling new heights with each passing day. MERCY, rap star's Badshah's first single,which was officially released on 1st April on Sony Music India's YouTube channel, has clocked up 25 million views since its release and was the third most watched video
within 24 hours, globally. A feat that is a first for a pop song just speaks volumes on how the song has been loved by fans globally.
Says Badshah, "I am just amazed and humbled. This is totally not what I had expected, 25 million views and the most popular song globally is just awesome. There is such great music out there and when fans pick this song and give me so much love, I just want to join my hands and thank them for it." The Indian film fraternity has also been showering the single with much love, from the likes of filmmaker Karan Johar, Bollywood actor Varun Dhawan and Why This Kolaveri Di composer and singer Anirudh Ravichander. Varun Dhawan tweeted: "#mercy out now boom. @Its_Badshah. Great video great
tune".
Karan Johar tweeted: "Here it is the new blockbuster track by the one and only @Its_Badshah ….#mercy! The party starter" Anirudh Ravichander tweeted: "Check out my brother @Its_Badshah 's new super cool track #Mercy". Composed and sung by Badshah, the music video features the gorgeous and super talented dancer Lauren Gottlieb. From being the first song to be shot at London's O2
Arena to watching Badshah and Lauren dance on the wing of a Boeing, MERCY is quintessentially cool. The single's infectious rhythm and electronic influences hints at the album being packed with Badshah's entire persona into one. Watch the song video of Mercy here: https://www.youtube.com/watch?v=Jyst8oIHOAY
Join the conversation:
#BadshahMercy
@SonyMusicIndia
@OfficialBadshah
@SonyMusicIndia
@Its_Badshah
@SonyMusicIndia
@BadBoyShah
-Ends-
For further marketing and promotions please contact:
Tony Gill
tony@mediahiveworld.com
07970 034 636
For the BADSHAH EPK:
https://www.dropbox.com/sh/7gy551em50ypmu8/AABVTFAqHcaL2x2XTrRvJbTIa?dl=0
Notes to