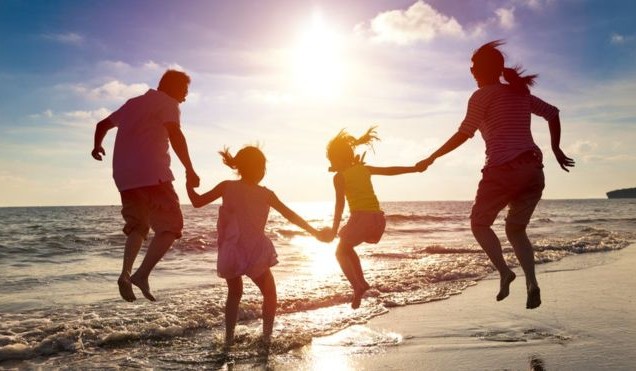 In a landmark ruling made by the Supreme Court, parents can now be prosecuted and fined for removing their children from school, without consent from the school.
The decision comes after father, Jon Platt, opted to take his daughter on a seven-day trip to Disney World in Florida, despite her head teacher's warnings.
He challenged a £60 fine issued by his local council, arguing that his daughter maintained a good overall attendance record and parents should be at liberty to choose when they take their children on holidays.
The Government heavily backed the argument of the school, in hopes that the institutions 'unauthorised absence' policy remains intact.
Delivering the judgement this morning, Lady Hale, sitting at the Supreme Court, said: "Unauthorised absences have a disruptive effect, not only on the education of the individual child, but also on the work of other pupils, and of their teachers.
"If one pupil can be taken out whenever it suits the parent, then so can others.
"Different pupils may be taken out at different times, multiplying the disruptive effect."
"Parliament is unlikely to have found it acceptable that parents could take their children out of school in blatant disregard of the school rules, either without having asked for permission at all or, having asked for it, been refused", she said.
The legislation means that even half a day's unauthorised absence, could lead to prosecution, although the judges noted that "trivial" breaches of the law would likely receive a lesser sentence, such as a fixed-penalty notice or an acquittal.
A Department for Education spokesman said it was "pleased" with the judgement, adding that it had removed lingering "uncertainty" for schools and local authorities.
"The evidence shows every extra day of school missed can affect a pupil's chances of achieving good GCSEs, which has a lasting effect on their life chances," they added.
Figures published by the Department for Education showed that almost a million schoolchildren missed substantial school time last year after taking family trips during the term.
Mr Platt warned that the decision represented the "state" wrestling the duty of care for children away from their parents.
"The issue is no longer about term-time holidays," he said. "It is about the state taking the rights of parents away from making decisions about their children.
"Many of you thought, as I did in 2015 when I took my daughter on holiday, that it would be grossly unfair to retrospectively criminalise me. That was very nearly the case."
"To parents all over England I say this: the legal battle is now over. There is no right of appeal beyond this place. It will be a generation or more before this court revisits this issue, if ever it does.
"You can no longer make the decision to take your children out of school, even for one morning without permission of the state."