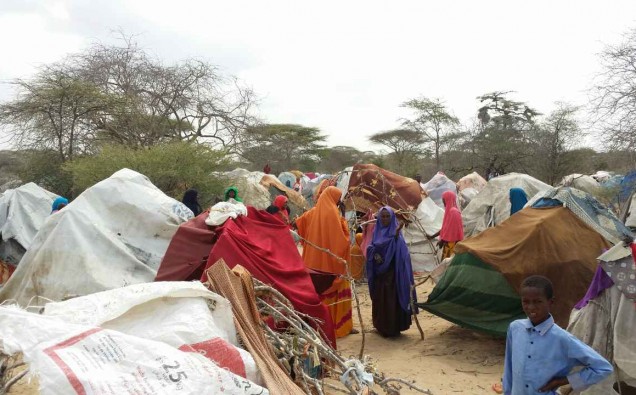 A coalition of NGOs from the Muslim Charities Forum (MCF)– the largest umbrella body for British Muslim-led humanitarian organisations – is on the ground in East Africa desperately trying to reach those in need.
A combination of drought and civil war has left 16 million across East Africa on the brink of starvation in Somalia, Somaliland, Ethiopia, South Sudan and Kenya.
800,000 children across these countries are severely malnourished, five million do not have a regular supply of safe drinking water and a total of 22 million across the region are in need of some form of humanitarian assistance. The Disaster Emergencies Committee, who have launched an urgent East Africa Crisis Appeal, have said 800,000 children will die if they are not reached quickly.
Stephen O'Brien, Under-Secretary-General for Humanitarian Affairs and Emergency Relief Coordinator, said: "there are worrying similarities to the famine of 2011, when more than a quarter million people died."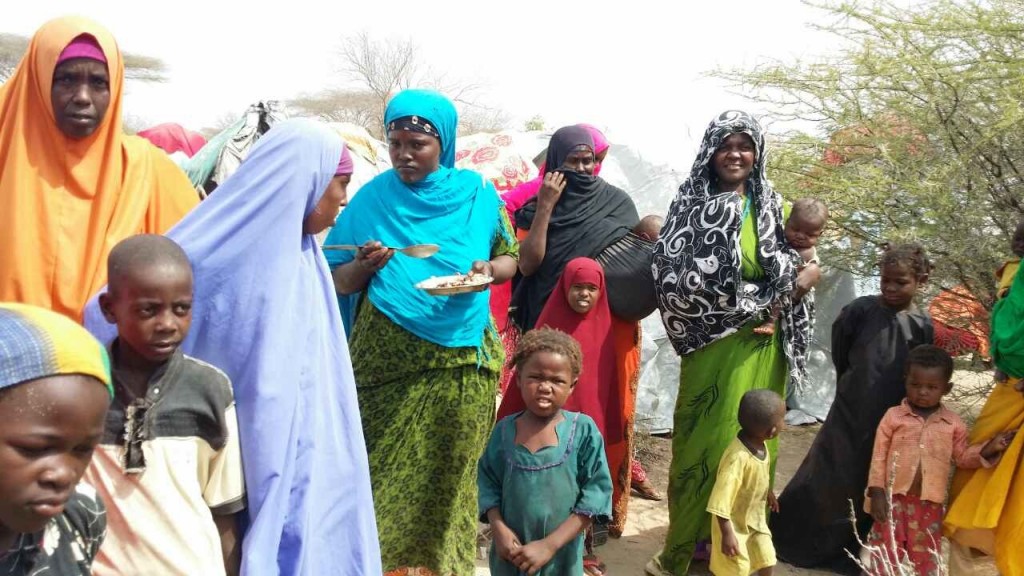 Members of MCF – African Relief Fund, Muslim Hands, Islamic Relief, Muslim Aid, Muslim Charity and Al-Imdaad Foundation – have deployed themselves across the region and are right now delivering food and water as well as treating those suffering from malnutrition.
Jehangir Malik OBE, CEO Muslim Aid said:
"The resilient people of Somalia have endured almost three decades of war, conflict, famine and drought. They have lost an entire generation to natural and manmade disasters. This latest cycle of endless severe drought is sadly taking the lives of so many more.
"Muslim charities are responding to the desperate sitution on the ground with life saving aid & assistance."
Mukhtar Behi, Director of the African Relief Fund whose organisation is in Somalia responding to the crisis said:
"The international response to the drought has been wholly inadequate with only 33% of identified needs met in Somalia alone (UNOCHA), but there is a short window for action before famine sets in around the middle of the year.
"African Relief Fund is currently distributing emergency water to more than five thousand people and their livestock in Sanaag, Eyn, Mudug and Kismayo regions, as well as launching a food parcel project.
"The response is however still not adequate and we call on the international community to respond now and help avert a greater disaster".
MCF Director of Operations Monowara Gani said:
"The scale of the crisis taking place in East Africa cannot be understated. Drought and conflict have caused severe shortages of food and other essentials and now over 22 million people in the region require humanitarian assistance.
"The famine has left 1.5 million children at risk of dying of starvation with parents  walking for miles to find food and water, only to see their children die when they arrive. We cannot continue to ignore this dire situation which is snatching the lives of a future generation in front of our very eyes, especially when we have the means to respond.
"It is now essential that we lead a coordinated response to deliver food, clean drinking water and medicine to those in need. If we don't move fast, we could be witnessing one of the worst famines of modern times.
"MCF members are working together on the ground – day and night – to deliver aid to those in need."
The crisis now extends beyond East Africa and into Yemen and Nigeria where vicious conflicts have destroyed infrastructure, leaving people desperately short of food and essentials. In Yemen, almost 19 million people require humanitarian assistance, more than seven million require urgent food aid and 462,000 children are suffering from severe malnutrition. In Nigeria, five million are suffering from food shortages and 450,000 children are severely malnourished.