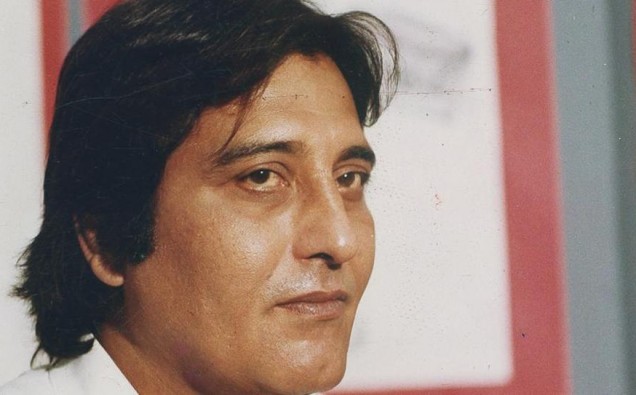 Veteran actor Vinod Khana passed away on the 27th of April in hospital where he was undergoing treatment in Mumbai.
His son, Rahul Khanna, initially notified press that the screen icon had been admitted after suffering from severe dehydration, adding that doctors hoped to discharge Khanna senior soon.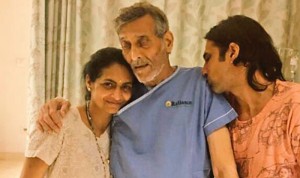 However, photos of Bollywood sensation had been circulating across social media, showing him looking fragile and weak as rumours fuel that he is suffering from bladder cancer.
Vinod Khanna's wife Kavita Khanna slammed online trolls who continued to post pictures, writing: ""STOP POSTING VINOD KHANNA'S PHOTOS. Please don't bother him. HE'S OUR HERO. LET HIM BE."
After the images emerged, support came flooding in for the Bollywood sensation as stars paid their tributes.
Actor Irrfan Khan spoke to the media about the image and said, "My good wishes and prayers with him. I hope he gets well soon. If needed, I'll donate one of my organs to him. I think he is the most beautiful person in the entire industry."
The hospital where Khanna had been undergoing treatment issued a statement that read: "Veteran actor and Member of Parliament Mr Vinod Khanna, who was admitted to the Sir HN Reliance Foundation Hospital, breathed his last at 11.20 am due to advanced bladder carcinoma."
The success attained by the Bollywood legend in his film career, remained unsurpassed. From the time he made his debut in 1968, he appeared in over 140 films and even had a supporting role in the 2015 Shah Rukh Khan-Kajol starred Dilwale.
Khanna typified the term 'matinee idol' and with his suave, urbane appearance, he was widely considered among the most handsome actors of the Hindi film industry.