 By Mahuya Santra
Beef, or no beef? After 67 years of independence, India as a multi religious, multi lingual and multiracial country which set an example of communal harmony to the world is facing this brief yet big question.
The Minister of State for Minority Affairs Mukhtar Abbas Naqvi justified the ban on cow slaughter taken by his BJP government in Maharashtra and asked all those who die for eating beef to go to Pakistan.
Naturally his comment spawned increasingly fiery debates throughout the nation. Almost all political parties slammed Naqvi for his remark. Former judge of the Supreme Court Markandey Katju called the minister an "idiot" and said "I am a Hindu and I have eaten beef and will again eat it. There is nothing wrong in beef eating. 90% of the world eats beef. Are they all sinners?"Even contradicting Naqvi's statement, Kiren Rijiju, the Minister of State for Home Affairs said, no restrictions can be put on food habits in a secular country like India."
Let's have a look over the laws on cow slaughter in different states in India.
Cow slaughter fully banned: Andhra Pradesh, Telengana, Bihar, Chhattisgarh, Delhi, Goa, Gujarat, Haryana, Himachal Pradesh, Jammu & Kashmir, Karnataka, Maharashtra, Punjab, Rajasthan, Uttar Pradesh, and Uttarakhand.
Allowed with slaughter certificate: Assam, Tamil Nadu, and West Bengal.
No ban: Arunachal Pradesh, Kerala (animal above 10 years), Manipur, Meghalaya, Mizoram, Nagaland, Sikkim, Tripura.
While cows are revered as sacred by many Hindu nations and community, buffalo meat is a huge industry mostly run by Muslims expanding every day.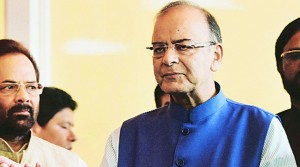 India has been the largest exporter of beef in the world market since 2014 and its projected total exports in 2015 will be of 2.4 million tons against Brazil's 2 million. Indian buffalo meat is a good quality yet low priced in the international market. The U.S Department of Agriculture (USDA) report, published in April, 2015, predicted that global beef exports overall will rise to a record 10.2 million tons, 3% higher than the October 2014 forecast. Vietnam is the largest buyer of Indian buffalo meat where Brazil is the main competitor. Mostly farmers supply cattle to the slaughterhouses. It is one of their vital sources of income also.
According to the Agricultural and Processed Food Product's Export Development (APeDA) Authority beef exports has also overtaken basmati rice as India's largest agricultural food export in terms of value.
Moreover, beef as a food is widely consumed in different parts of India not only by the Muslims and Christians, also a larger section of India's Scheduled Tribes and Scheduled Castes who account for more than 25 percent of the country's population consume it as low priced protein.
Besides, huge business of illegal cattle trafficking goes on everyday in bordering states like West Bengal, Tripura & Assam. A section of Mumbai based exporters are optimistic that this ban will bring to an end to illegal slaughter and raise the price of buffalo meat leading to be beneficial to the legal exporters .India exports buffalo meat and not beef (meat of cow and its progeny).
Critics view this stringent anti beef laws as discriminating against Muslims. Finance Minister Arun Jaitley had to make a "damage control" statement disapproving Naqvi's remark. But the question remains whether Narendra Modi's government is really disapproving Naqvi's statement or has it been a sly move by the Bharatiya Janata Party (BJP) towards fulfillment of their pre poll promise of "cow protection", a key Hindutva agenda.