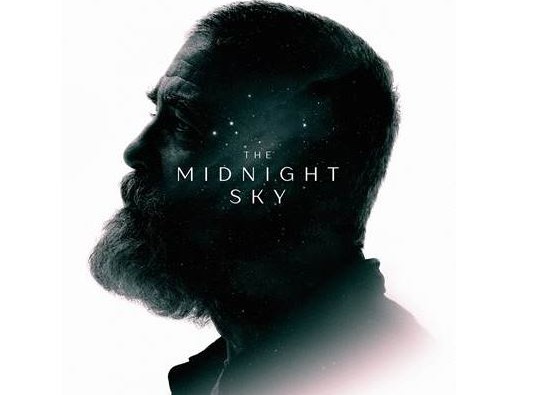 WATCH THE OFFICIAL TRAILER HERE
DOWNLOAD THE KEY ART HERE
DOWNLOAD STILLS HERE
*We kindly ask you to not post this link online*
Directed by: George Clooney
Screenplay by: Mark L. Smith 
Based on the Book by: Lily Brooks-Dalton
Produced By: Grant Heslov, p.g.a., George Clooney, p.g.a., Keith Redmon, Bard
Dorros, Cliff Roberts
Executive Producers: Barbara A. Hall, Todd Shuster, Jennifer Gates, Greg Baxter
Director of Photography: Martin Ruhe
Production Designer: Jim Bissell
Costume Designer: Jenny Eagan
Editor: Stephen Mirrione
Composer: Alexandre Desplat
Cast: George Clooney, Felicity Jones, David Oyelowo, Tiffany Boone with
Demián Bichir and Kyle Chandler, and introducing Caoilinn Springall
Synopsis: This post-apocalyptic tale follows Augustine (George Clooney), a lonely scientist in the Arctic, as he races to stop Sully (Felicity Jones) and her fellow astronauts from returning home to a mysterious global catastrophe. Clooney directs the adaptation of Lily Brooks-Dalton's acclaimed novel Good Morning, Midnight, co-starring David Oyelowo, Kyle Chandler, Demián Bichir and Tiffany Boone.
Follow The Midnight Sky
netflix.com/themidnightsky
Twitter: @midnightskymov
Instagram: @themidnightskymovie
@NetflixFilm
About Netflix
Netflix is the world's leading streaming entertainment service with over 195 million paid memberships in over 190 countries enjoying TV series, documentaries and feature films across a wide variety of genres and languages. Members can watch as much as they want, anytime, anywhere, on any internet-connected screen. Members can play, pause and resume watching, all without commercials or commitments.