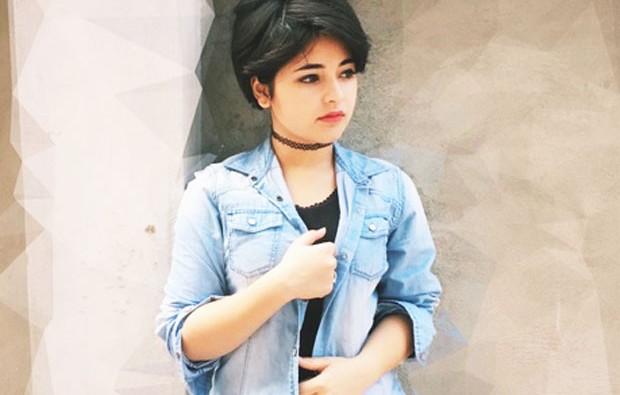 1. Why does Secret Superstar matter to you? What can audiences take away from this movie?
Zaira: This film means a lot to me and the messages which are in the film. The film holds a special importance as it defines the sad reality of the society, that's what I feel about it. The voice of the women, around the world, which is suppressed, which people don't even comprehend that it exists would be seen in the film. I hope people can understand it and take away some aspirations, that they are inspired from the film to be better people and to be better to women. And for teenagers, girls and boys as well, for us, for adults, for anyone, even for teens every time I would see a sad teenager or anyone in the world would see a sad teenager the immediate response is 'Oh they would have broken up with their boyfriends or girlfriends'. So one message I think people need to understand is that it's not just about boyfriends or relationships for a teenager, life is
beyond that for a teenager. It's not all that simple.
2. What made you want to start acting when you were growing up in Kashmir?
Zaira: I really don't know the answer, acting is something I never thought that I would dig my teeth into and I never thought that I would even get an opportunity to be a part of it but it happened just because of destiny. I would only thank or rather blame destiny
for all of this. But honestly, now I feel I reached a point where I have secretly developed a love for acting, it's my escape from my own headspace and it is very comforting for me.
3. These two roles, in Dangal and Secret Superstar, have been quite unconventional so far compared to how girls are usually portrayed in cinema. Would you say you'd like to keep playing roles like these?
Zaira: I would love to if I get an opportunity to, I would absolutely love it. I have been very fortunate that I got to work in these two films that hold such an important messages and portray the real image of girls. I hope I would be able to maintain that in my future.
4. What has been the biggest shock for you, working in Bollywood with some of the biggest names?
Zaira: It came to me as a surprise because the instant thought when you hear the name
Bollywood, that they live the most luxurious lives and personally I'll tell you when I met Aamir Khan I really thought that he would have the air of vanity around him, but he was really the opposite, when I saw him he is so simple and so down to earth it did come to me as a surprise and about Bollywood I think the notion that goes around in the heads of people is that actors live the most luxurious life and they don't have to work much but now since I have worked in these two films I understand the amount of hard work and effort that goes in making a film.
5. If you could tell your younger self-anything, what would you tell her?
Zaira: Let go of things maybe!